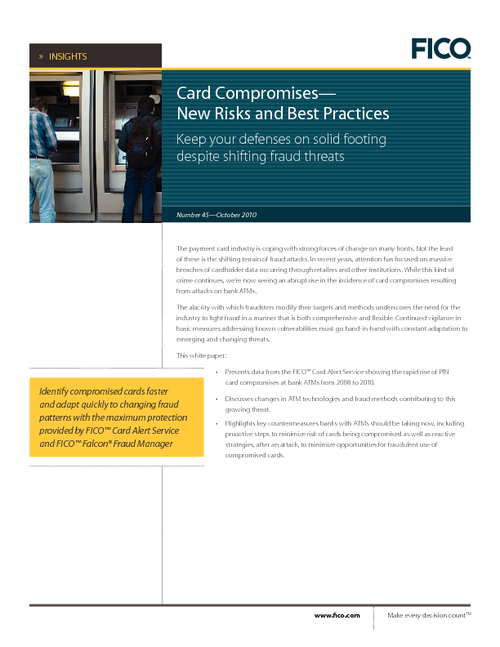 The payment card industry is constantly challenged by a shifting terrain of fraud attacks. In recent years, attention has focused on massive breaches of cardholder data occurring through retailers and other institutions. But we're now seeing an abrupt rise in the incidence of card compromises resulting from attacks on bank ATMs.
This white paper:
Presents data showing the rapid rise of PIN card compromises at bank ATMs from 2008 to 2010;
Discusses changes in ATM technologies and fraud methods contributing to this growing threat;
Highlights key countermeasures to take now, including proactive steps to reduce risk, as well as reactive strategies - after an attack - to minimize opportunities for fraudulent use of compromised cards.