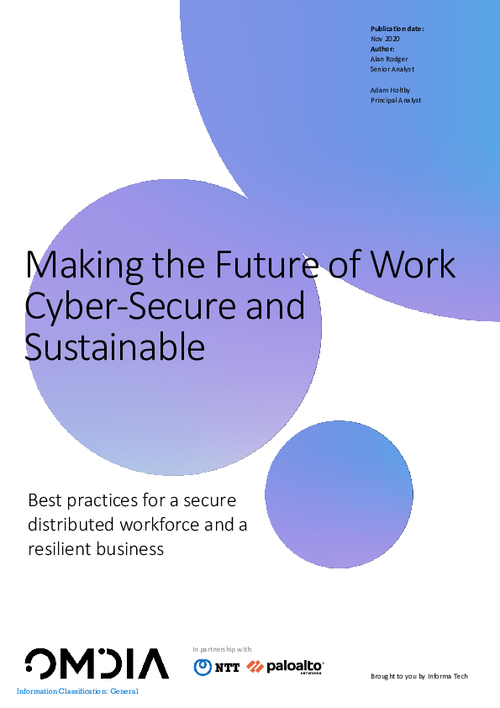 The year 2020 has been one of unprecedented disruption, the effects of which will last for the foreseeable future. The dramatically increased need to support remote working has been a major challenge for many enterprises, bringing a structural change in security requirements for some.
With most organisations planning for large parts of their workforce to have at least the option of remote working in future, leaders would be wise to choose a sustainable path that supports business requirements such as strong security protection, compliance, and operational efficiency.
Download this whitepaper to learn about how and why:
Supporting remote and mobile working securely should be seen as a strategic opportunity;
Organisations need a broader and flexible range of security protection;
Implementing and managing new secure workplaces extends beyond the desired capabilities of most organisations.