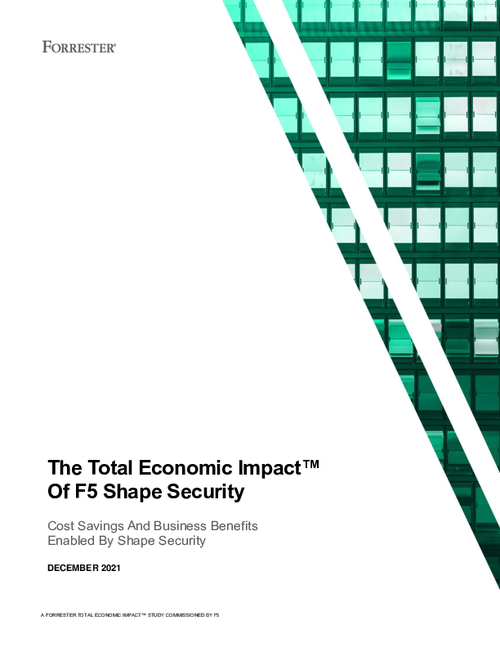 F5 Shape Security provides real-time monitoring and intelligence that protects firms from both human and bot-driven fraud before they can impact their businesses, all without disrupting the customer experience.
Forrester found in their survey that organizations that deployed Shape Security improved bot blocking by up to 80%, reduced costs of fraud from bots by 20%, reduced costs from credential-stuffing attacks by 96% and improved security team efficiency by more than 10,000 hours annually. Below is a customer experience about the specific benefit of deploying Shape Security:
"We were seeing multiple P1 incidents from credential stuffing attacks before implementing Shape, and now we're only dealing with one every six months or so" - Executive Director, Financial services firm
Read this report to evaluate the potential financial impact of Shape Security on different organizations and to better understand the benefits, costs, and risks associated with investment in Shape Security.