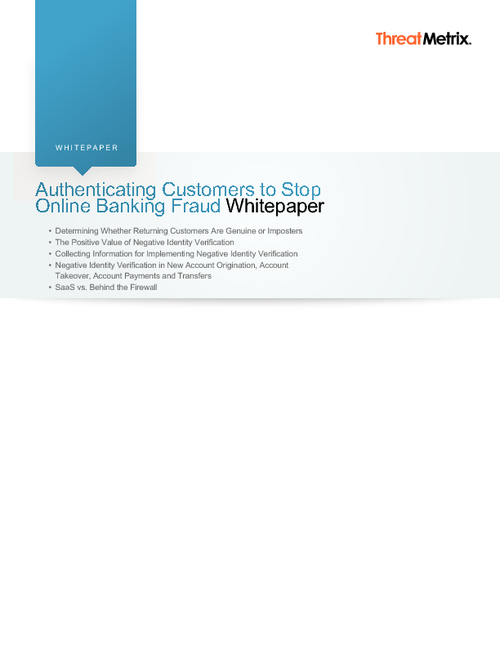 Determining whether returning customers are genuine or imposters can no longer rely upon just Positive Identity Verification solutions. Fraudsters simply use stolen identities, hidden proxies, botnets and scripted attacks to evade discovery. Today, there is a new generation of Negative Identity Verification solutions that use additional elements such as the device, network, or other anomalies associated with a specific transaction to stop fraud.
This white paper will detail:
Why existing Positive Identity Verification management solutions alone are inadequate to the task of stopping fraudsters using stolen identities;
Why Negative Identity Verification management solutions can help determine whether a transaction is suspicious;
Why ThreatMetrix' SaaS-based solution is better than behind the firewall solutions.