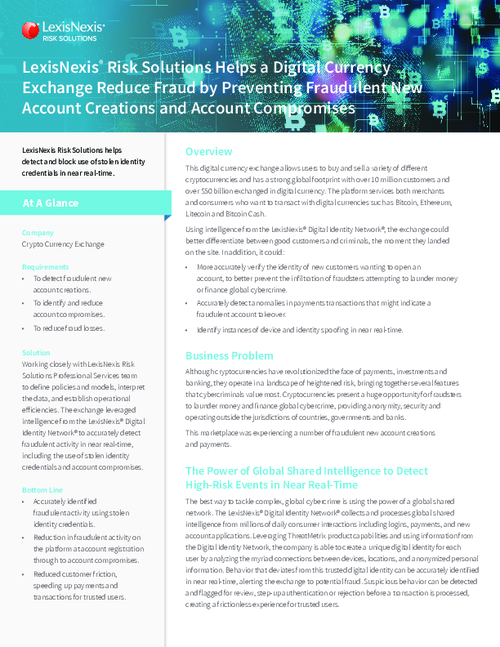 Attempts to compromise digital wallets are increasing every day. Download this case study to accurately identify anomalies in payments transactions that indicates an account at risk.
In this case study:
Learn how 'Smart ID' detects fraudulent accounts;
What deep connection analysis technologies are;
How Digital ID helps businesses go beyond simple device identification.