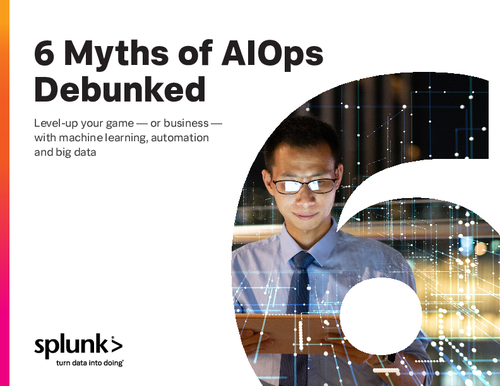 When it comes to artificial intelligence, there's as much fear, uncertainty and doubt about what it'll bring as there is hope that it'll solve all of our problems.
And as is so often the case with mega-hyped techno-topics, it's hard to sift through all of the information to get at what's really going on — to get a clear answer on what AIOps is and how to use it to create tangible business value.
We're here to help. In 6 Myths of AIOps Debunked, we tackle some of the most common myths and misconceptions regarding AIOps. We address questions like:
Will AIOps platforms replace human IT professionals?
Do we need to hire data scientists to implement and manage our AIOps platform?
What kind of training does an AIOps platform require?