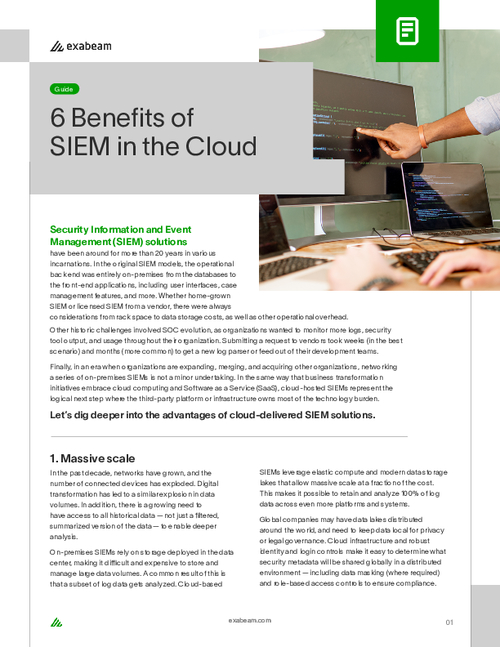 Security Information and Event Management (SIEM) solutions have been around for more than 20 years in various incarnations. In the original SIEM models, the operational back end was entirely on-premises from the databases to the front-end applications, including user interfaces, case management features, and more.
Whether home-grown SIEM or licensed SIEM from a vendor, there were always considerations from rack space to data storage costs, as well as other operational overhead.
Download this guide to learn more about the advantages of cloud-delivered SIEM solutions.