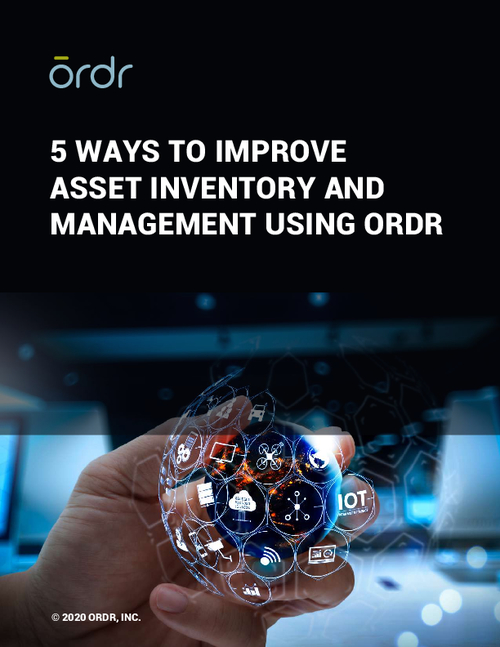 You can't secure what you can't see. In fact, gaining visibility and control over all your devices is one of the most important, yet challenging tasks for IT and security teams. The number of connected devices has exploded. At the same time, there are more diverse devices – IoT, IoMT and OT—that are sometimes procured and onboarded outside the purview of security.
You need a robust cybersecurity asset management solution to identify and secure all devices. Ordr can help.
The Ordr platform provides the most comprehensive platform for real-time cybersecurity asset inventory and management today. We:
Discover and classify all devices – managed and unmanaged
Deliver granular details including the make, operating system, serial number, application/port usage, location, and much more
Provide deep insights on device behavior using machine learning
Identify security vulnerabilities, active threats, FDA recalls, manufacturing recalls, weak ciphers and certificates
Download this whitepaper to see 5 ways Ordr can improve your asset inventory and management. Dive into details on how we identify assets, secure gaps and drive projects such as vulnerability management, NAC (Network Access Control) augmentation, Zero Trust segmentation and more.