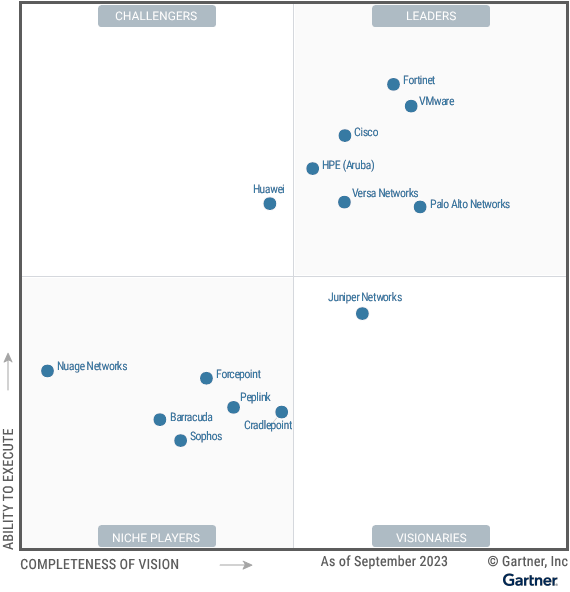 Software-Defined Wide Area Networking (SD-WAN) is rapidly transforming the WAN landscape, enabling organizations to connect branch locations and cloud resources more efficiently and securely. As per Gartner, by 2026, generative AI technology embedded in SD-WAN offerings will be used for 20% of initial network configuration, up from near zero in 2023. This signifies the growing prominence of AI in SD-WAN solutions, promising to revolutionize network management and orchestration. Download the report and get an innovative secure SD-WAN strategy that lets you uniquely:
Simplify architecture with accelerated security and networking convergence;
Achieve operational efficiencies across all WAN and cloud edges;
Deliver superior quality of experience to users.