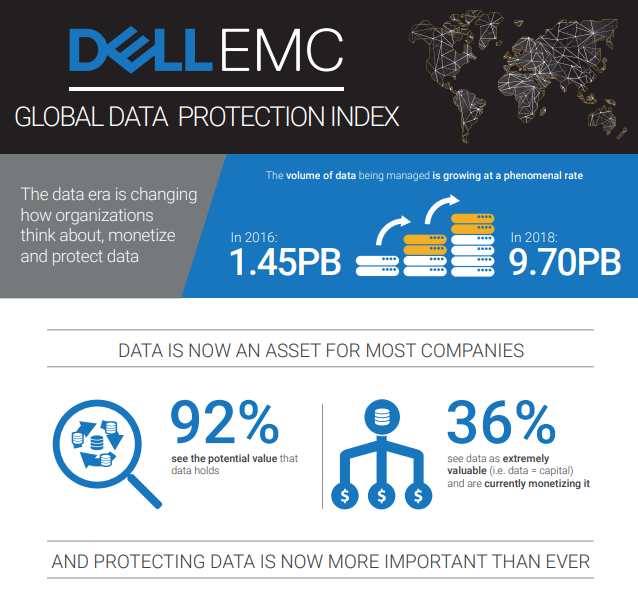 Today's digital economy demands that organizations look at new ways to accelerate IT transformation, drive new revenue streams, and deliver better business outcomes by modernizing IT. The complexity of these environments requires sound data protection. Yet key findings from the Global Data Protection Index - a landmark Dell EMC commissioned data protection readiness survey of 2,200 IT decision makers globally - reveal that, while making progress, the vast majority of organizations are still behind the curve in data protection readiness.
Learn how global issues including data loss and downtime impact how organizations are able to transform and grow, and what is needed to keep pace with a rapidly shifting IT landscape.
View the infographic below to learn more about the findings from the Dell EMC Global Data Protection Index study.
Disclaimer: Dell Technologies, Dell, EMC and Dell EMC are trademarks of Dell Inc. or its subsidiaries. Other trademarks may be trademarks of their respective owners.