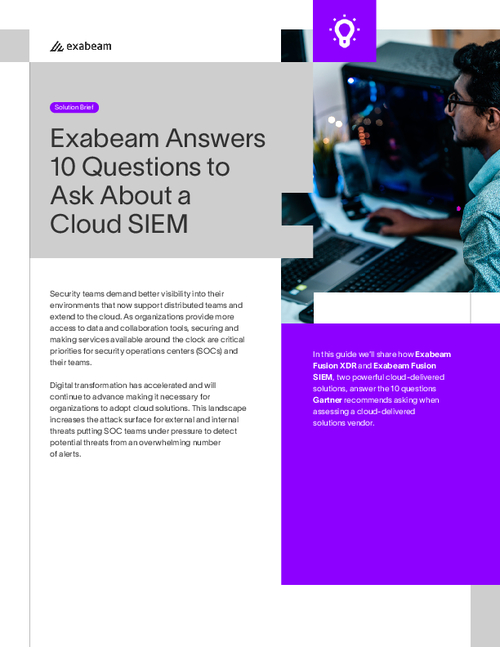 Security teams demand better visibility into their environments that now support distributed teams and extend to the cloud. As organizations provide more access to data and collaboration tools, securing and making services available around the clock are critical priorities for security operations centers (SOCs) and their teams.
In this guide we'll share how Exabeam Fusion XDR and Exabeam Fusion SIEM, two powerful cloud-delivered solutions, answer the 10 questions Gartner recommends asking, such as:
Does the solution provide the scaling and ease of management benefits of a true SaaS model?
How is my data protected?
How is my data collected and transported to the SIEM?
What is the expected impact on network or internet links?
How does the vendor support security technologies that are part of their platform?