Business Email Compromise (BEC) , Cybercrime , Email Security & Protection
Webinar | Enhancing Office 365 to Securely Manage and Share Sensitive Information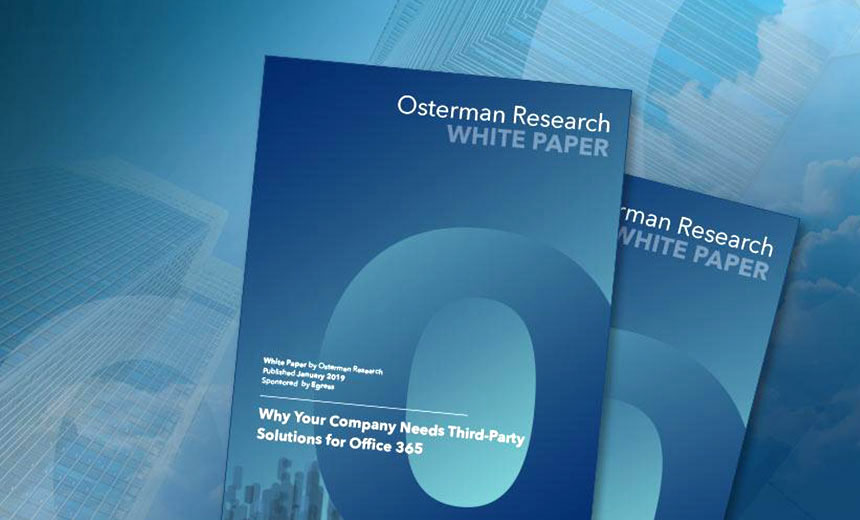 A recent report from Osterman Research has shown that while Office 365 has many benefits, its broad, one-size-fits-all approach means not all information security scenarios and use cases are addressed. As a result, organisations are spending 37% of the average Office 365 deployment budget on complementary third-party solutions.
This webinar will review the findings of the Osterman Research report and provide insight into why and how organisations can complement Office 365 with third-party tools that cut costs and enhance security capabilities.
Register for this webinar and learn about:
Why many Office 365 organisations find they need to invest in third-party solutions;
Specific limitations in DLP, eDiscovery, anti-phishing and encryption capabilities;
Why email is still the fundamental driver for Office 365 and the biggest risk to data security and compliance.