Containerization & Sandboxing , DevSecOps , Endpoint Security
OnDemand Webinar | Security vs Developers: How to Make DevSecOps Work Together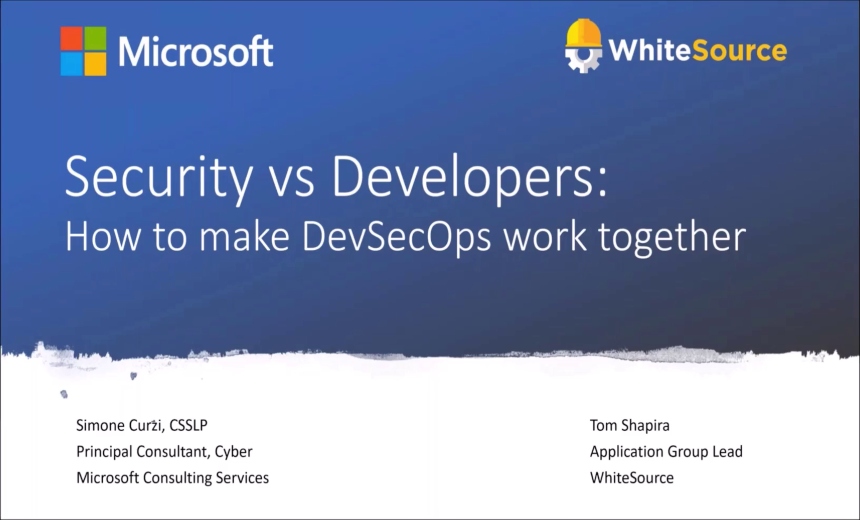 DevSecOps has taken the world by storm. Ever since the DevSecOps philosophy stepped into the limelight in the past few years, a growing number of organisations are trying to ensure their businesses are set up with the security in mind (and practice) from the get-go.
In theory, the concept is great. In practice? Less so, given that the objectives and mindset of developers and security teams completely differ. While Security's objectives are focused on ensuring secure SDLC from start to finish, developers are focused on software development and meeting their deadlines. Despite both aspects being equally important, these teams are struggling to find a common ground.
So how can these teams be better aligned? Join Simone Curzi, Principal Consultant at Microsoft, and Tom Shapira, Developer Team Lead at WhiteSource, as they discuss:
What causes the gap between Security and Development teams with respect to Security objectives.
How Developers can embrace Security (and DevSecOps practices as a whole) in a way that will ultimately satisfy both teams.