ATM / POS Fraud , Data Breach Prevention and Response Summit , Events
Defeating ATM Fraudsters Through Innovative Multi-Domain Analytics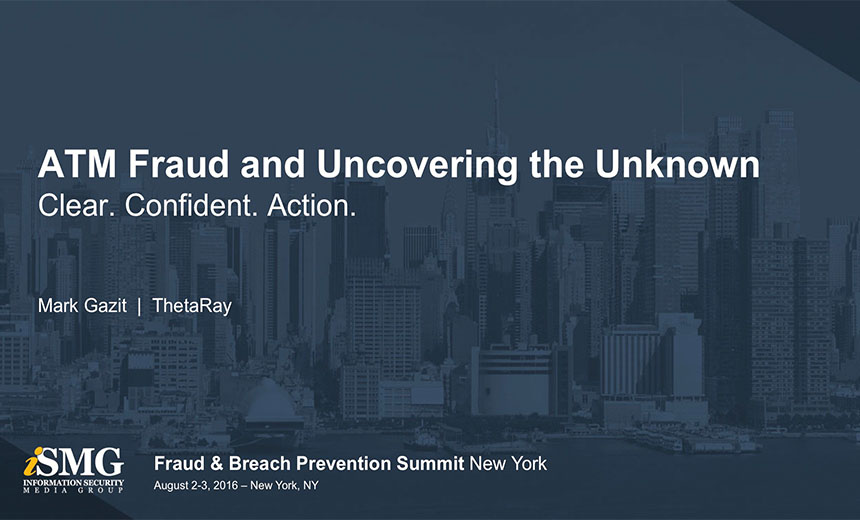 In a fast changing world, financial institutions are increasingly at the mercy of smart assaults on their ATM networks. Vigilance is no longer enough to defend against ATM fraud. Breaches are inevitable as hackers develop new methods for exploiting ATM security vulnerabilities. In order to win, security tech needs a revolutionary approach to big data analysis, one that proactively detects anomalies in normal transactional data. By employing innovative multi-domain analytics, financial institutions can now predict the early warning signs of fraud, keeping them one critical step ahead of fraudsters, no matter what.
See Also: Combat IT Team Burnout by Embracing Automation
Additional Summit Insight:
Hear from more industry influencers, earn CPE credits, and network with leaders of technology at our global events. Learn more at our Fraud & Breach Prevention Events site.