Data Breach Prevention and Response Summit , Events , Incident & Breach Response
2015 Breach Preparedness and Response Study: The 2016 Agenda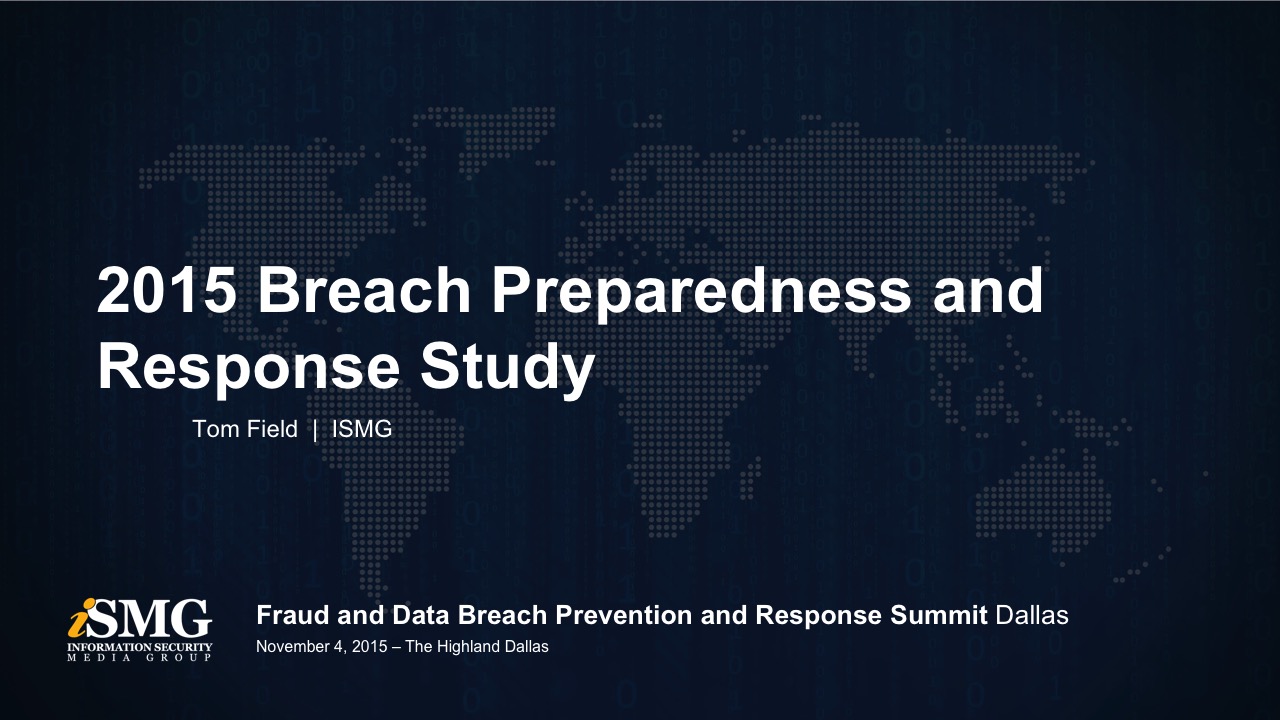 How well prepared are organizations to respond to a potentially devastating data breach - such as the likes that hit Anthem, OPM or even Ashley Madison? Are their security programs and controls truly as effective as security leaders believe them to be? These are among the questions answered by the results of the 2015 Breach Preparedness and Response Study, produced by ISMG and FireEye.
See Also: Panel | Realities of Choosing a Response Provider
Among the findings: Only 10 percent of respondents give their organizations an "A" for their ability to quickly detect and respond to targeted attacks. And their single weakest area of breach preparedness and response: In-house staff and skills.
Some stand-out figures from this survey:
51% of respondents do not have a breach response plan that's been updated and tested in past year.
56% rate the value of their current threat intelligence at average or below.
67% rate as average or below the maturity of their in-house breach response skills in comparison to those of threat-actors targeting their organizations.
Join ISMG VP Tom Field for an overview and analysis of this important new survey, with emphasis on:
Where organizations are most and least prepared for an attack;
Current security controls deployed for detection and response;
The 2016 agenda: What are the top planned investments for improved breach response?
Additional Summit Insight:
Hear from more industry influencers, earn CPE credits, and network with leaders of technology at our global events. Learn more at our Fraud & Breach Prevention Events site.