Business Continuity Management / Disaster Recovery , Cybercrime , Cybercrime as-a-service
Ukraine Police Bust Ransomware Suspects Tied to 50 Attacks
Victims in US and Europe Lost Over $1 Million; Ransomware Distributed via Spam Email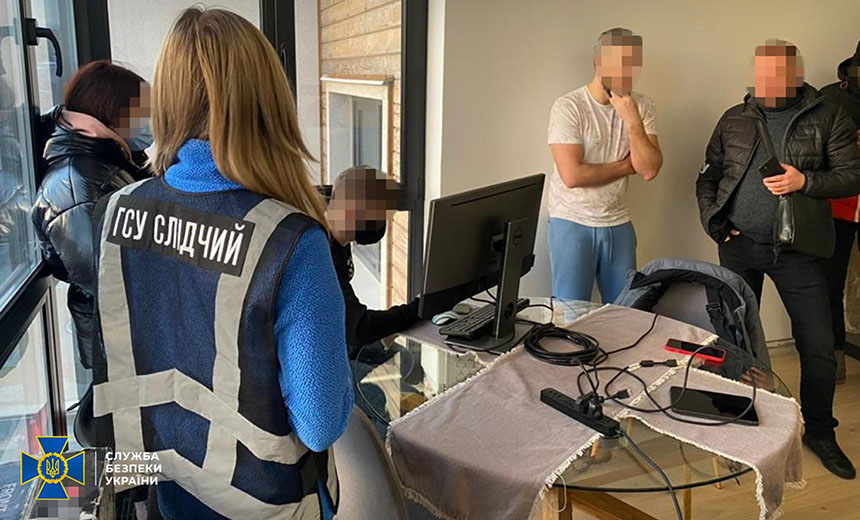 Police in Ukraine have arrested five individuals on suspicion of using ransomware to extort more than 50 companies across the United States and Europe.
See Also: OnDemand | Understanding Human Behavior: Tackling Retail's ATO & Fraud Prevention Challenge
Authorities say the group's alleged ringleader, a 36-year-old resident of Ukraine's capital city of Kyiv - formerly known as Kiev - was arrested together with his wife and three alleged accomplices.
The National Police of Ukraine's cyber division says that "according to preliminary estimates, more than 50 companies were affected by the attacks, with the total amount of damage reaching more than $1 million."
Police did not name any of the suspects or the type of ransomware they allegedly wielded. News of the arrests was first reported by threat intelligence firm Recorded Future's The Record news site.
As part of the operation, Ukrainian law enforcement agents, together with U.K. and U.S. agents, conducted nine searches of suspects' homes and cars, seizing "computer equipment, mobile phones, bank cards, flash drives and three cars," authorities say.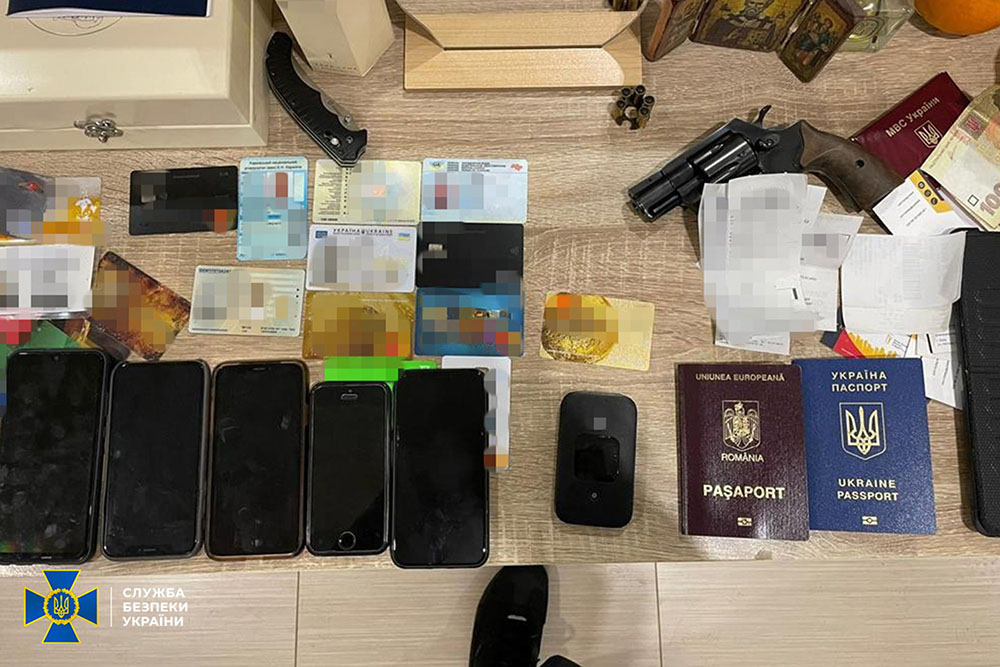 Selection of items seized by police (Photo: National Police of Ukraine)
The suspects have also been accused of providing an IP-changing service to criminals, allowing them "to carry out illegal activities covertly," police say.
Authorities say the service was akin to an illicit VPN offering on steroids. "They administered the service from home personal computers, and in order to avoid responsibility for their illegal activities they disguised themselves under various nicknames on the darknet network," says the Security Service of Ukraine, which is also known as the SBU.
International hacking groups were among the users of the service, the SBU says, to help them steal confidential information from government agencies and businesses, distribute ransomware and demand a ransom payment, and launch distributed denial-of-service attacks.
At least one of the defendants is also wanted in another country - while not named by authorities, it would appear to be the U.K. - for allegedly using malware to steal bank details from British residents, buy goods and then resell those goods to make an illicit profit.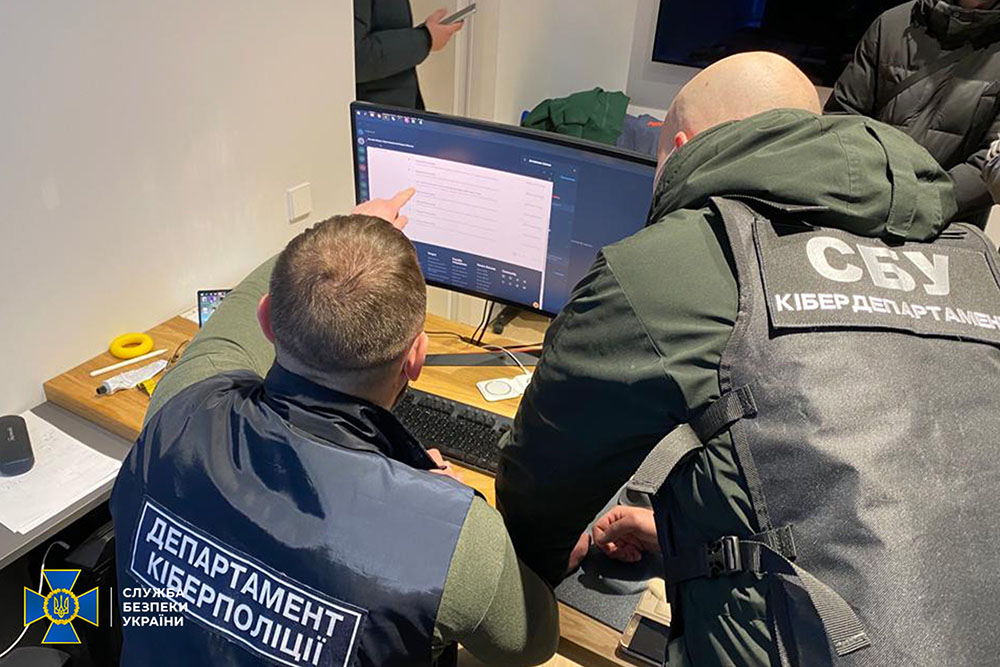 Police conduct a digital forensic analysis of a seized PC. (Photo: National Police of Ukraine)
Ukraine's investigation remains ongoing. At least so far, however, the suspects have been charged with unauthorized access to computers, distributing malicious software and money laundering.
Cybercrime Crackdowns in Ukraine
The arrests announced Thursday represent at least the seventh major cybercrime crackdown effort undertaken by Ukrainian authorities since the start of 2021.
Previous efforts have targeted: