Governance & Risk Management , Incident & Breach Response , Next-Generation Technologies & Secure Development
Is Symantec/Blue Coat Deal a Game-Changer?
Security Leaders Expect News Solutions to Future Threats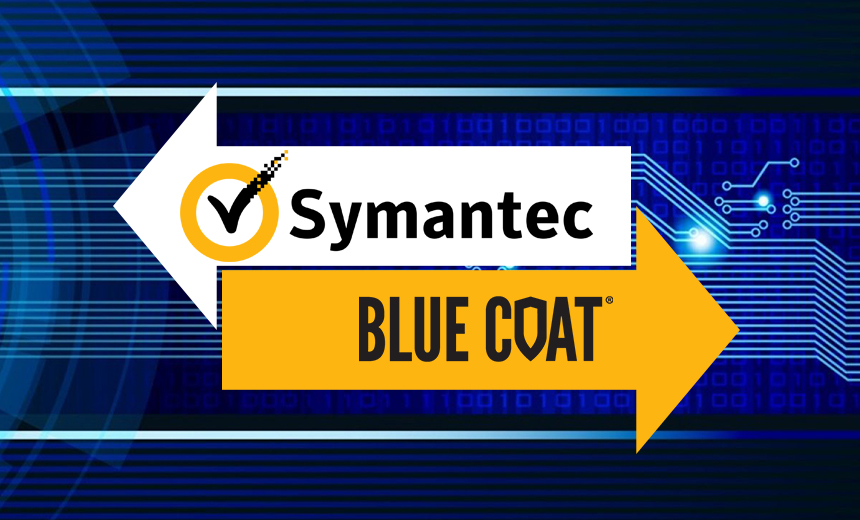 Is security vendor Symantec's pending acquisition of Blue Coat for $4.6 billion to be considered a game-changer for the security industry? (See: Symantec to Buy Blue Coat for $4.65 Billion)
See Also: Live Webinar | Breaking Down Security Challenges so Your Day Doesn't Start at 3pm
Indian security leaders welcome the move, expected to be finalized later this year, saying it will definitely change the way technology is consumed by organizations, as they expect new innovations to help them tackle future threats more effectively.
At the same time, leaders also expect some challenges, as the merged entity navigates the complexity of the marketplace, where the approach to the customer must change, given that the motive behind the acquisition is to expand the footprint and drive innovation.
"It was a given that Symantec was witnessing stagnant growth with not much innovation happening beyond its endpoint story," says Delhi-based Sanchit Vir Gogia, Chief Analyst & CEO, Greyhound Research. "It's logical to invest its corpus funds into this kind of acquisition, where it can meet its goal of scaling up and expanding its footprints, along with a leader to drive innovation."
The Value Proposition
With this acquisition, Symantec says it will be best positioned to usher in a new era of cybersecurity solutions, to address the ever-evolving threat landscape, the massive changes due to the shift to mobile and cloud, and the challenges created by regulatory and privacy concerns.
"With this transaction, we will have the scale, portfolio and resources necessary to usher in a new era of innovation designed to help protect large customers and individual consumers against insider threats and sophisticated cybercriminals," Dan Schulman, chairman of Symantec, says in a statement.
Bangalore-based S Sriram, CEO of iValue Solutions, a managed service provider, sees the move as improving Symantec's ability to serve a changing marketplace.
"The value proposition I see is to have a portfolio which is relevant, with spread for having a decent degree of engagement level with customers," he says.
Security practitioners say that while Symantec has a good reach in the desktop level with its endpoint security, to really gain deeper footprints and meet its goal of roping in 500,000 customers, it must have strong server-level security solutions and also futuristic technology. That is where Blue Coat adds value by bringing its cloud-based and web-based technology.
Chennai-based T G Dhandapani, Group CIO, TVS Motors, sees the merger bringing significant administrative value to customers, enabling them to choose between relevant on-premise and web-enabled technology - a huge cost and time saving factor.
"As a customer, I'd really want easy access to existing and futuristic solutions," he says. "With this merger, I'd want an increased spread on the web filtering domain."
Satyanandan Atyam, Associate Vice President-Risk Management, Data Privacy Officer at Bharti Axa General Insurance Co Ltd, intends to leverage the value that Symantec brings to the on-premise digital security certificates and Blue Coat's man-in-the-middle SSL inspection.
"The merger will change the way organizations buy security solutions with the integrated approach if it is transitioned efficiently," says Atyam.
Prasanna J, Director, AVSLabs Pte Ltd and Cyber Security and Privacy Foundation Pte Ltd., says over 80 percent of his customers (BFSI, Pharma and healthcare) use Symantec products for IPS and AV, but opt for different vendors for server-side signature products.
"Though Symantec claims to have embedded web filtering solutions in its end-point security, positioning it as end-to-end technology, it's miserably failed," he says. "Even its products from the past acquisitions have not met the needs of enterprise security."
Currently, in the UTM and firewall space, Cisco and Fortinet have better footprints, leaving Symantec way behind.
Security leaders believe that Blue Coat will help Symantec establish its cloud footprints and web and mail security across a larger customer place.
Gogia argues that Symantec currently has direct control over 40 percent of the data centres with its endpoint security. "The acquisition has consolidated its positioning in the hybrid cloud space as BFSI and telecom sectors are adopting in a big way, which had not been witnessed hitherto."
Expectations Going Forward
Practitioners expect the merger to change the paradigm of security business, as well as users' consumption patterns.
Sriram says the biggest customer benefit would manifest only when the technologies are integrated along with a common management console, which would help build a strong response mechanism to deal with future threats.
"As CXOs are trying to consolidate the OEMs and SI engagements, this merger will help them consolidate their deployments," he says.
"I am a Symantec customer, I turn to other vendors for web gateway solutions; an integrated solution can help me build the right strategy and team and save cost of acquisition and also help define a consumption pattern," says Atyam.
Security leaders also look at deriving best practices and the intelligence that the combined company will bring to the table, which enables them to build their strategies well in combating future threats.
A concern they express is that if Symantec decides to position the products under two different brand names and operate as two different entities, the entire effort will be futile. There would be no big advantage customers would see regarding costing, best practices or value.
"Sustenance would be a big challenge since Symantec is known for not being so aggressive on product development," says Dhandapani. "Hope this acquisition gets us to see new innovations."