Skimmers Busted by Fraud Detection
Chase's ATM Monitoring Helped Police Bring Down Fraudsters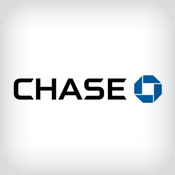 Fraud specialists at New York's Chase Bank have been credited with helping thwart an ATM skimming scheme that hit nearly 1,500 Chase customers in Manhattan's Union Square. Chase's detection of the fraud and notification of law enforcement reportedly helped investigators track and catch two Bulgarian nationals who have been indicted for the crime.

A New York Supreme Court has charged Nikolai Ivanov, 31, and Dimitar Stamatov, 28, both legal residents of Canada, for netting more than $285,000 after skimming card details from four Chase ATMs.

"These defendants traveled to New York from Canada to rip off hundreds of Manhattan residents and visitors who did no more than use ATM machines," said New York County District Attorney Cyrus Vance in a news release. "In order to thwart ATM skimming operations, it is critical not only for law enforcement and financial institutions to take proactive investigative measures, but also to raise awareness among consumers about the practice of ATM skimming."

Over a five-day period in January, Ivanov and Stamatov are believed to have skimmed details from more than 1,100 ATM/debit cards. The stolen card information was used to conduct fraudulent transactions in Arizona, Illinois and Canada. Four months later, in mid-May, the duo allegedly struck again, a hit that resulted in an additional $20,000 in fraud losses.

Most experts agree recent wins for law enforcement may be attributed to quick action and detection on the banking side. "Now, more than ever, there is a vigorous cooperation that is really rewarding to see," says John Buzzard of FICO's Card Alert Service.
Enhanced Fraud Detection
Avivah Litan, a fraud analyst with Gartner Research, says Chase's action is the case's most interesting aspect. "It demonstrates to me that the large banks and processors are getting much better and faster at detecting the point-of-compromise," she says. "There are systems around that help the banks do this, but they haven't become well-utilized until the past year or less. And they are only effective for large financial institutions and processors that have enough data on the card-acquiring side to determine a common point of compromise."

See Also: OnDemand | Understanding Human Behavior: Tackling Retail's ATO & Fraud Prevention Challenge

When those systems work, Litan says, they work exceptionally well, and fast.

Julie McNelley, a fraud analyst for Aite Group, says many financial institutions are deploying sophisticated analytics. "[Banks want] to proactively identify these types of incidents so that they can minimize exposure to both themselves and their cardholders, and, in the process, catch the criminals more quickly," she says.
Increasing Losses to Skimming
Financial institutions are detecting fraud sooner, but losses to skimming are increasing at a pace with which the industry cannot keep up. ATM skimming has helped push debit-related fraud losses to the top of the card-fraud list, McNelley says. Debit losses now outpace credit card fraud. "The dollar amount per skimmed ATM averages $50,000, as confirmed by this incident," she says.
In two brief sprees, the Bulgarian duo was able to net nearly $300,000 - an amount not uncommon in today's skimming environment. Litan says the average amount stolen from each Chase victim - about $200 - is very typical. "Our consumer survey data from September 2011 shows the median amount stolen on an ATM or debit card at $138, and the average at $458, so our data reconciles with the dollar value stolen in this heist," she says.
McAfee consultant Robert Siciliano says growing losses to skimming attacks reflect poorly on the industry overall. "The fact that they ripped $300,000, which at a $500 max withdrawal a day could be more than 600 actual transactions, before they were taken down is a sad representation of the system as a whole," he says.