Critical Infrastructure Security , Digital Identity , Governance & Risk Management
Preview: Cybersecurity Summit in Delhi
Thought Leaders from Govt and Private Sector Will Address Critical Issues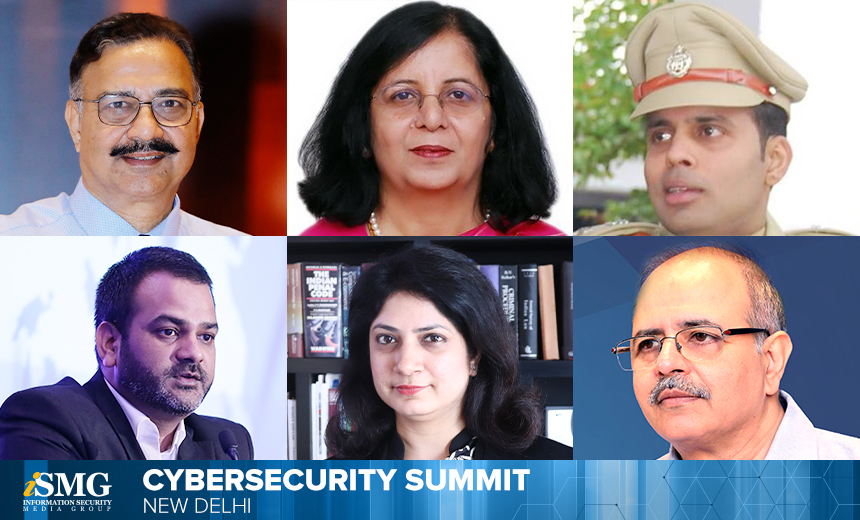 Privacy. Zero Trust. Digital Transformation. Nation state attacks.. All of these topics have been grabbing headlines not only in India, but globally as well. And as we proceed through 2020, experts expect these themes to continue to dominate the cybersecurity conversation.
See Also: 2021: A Cybersecurity Odyssey
Even as the industry continues to mature every passing year, security practitioners still face challenges in meeting not only the regulatory requirements but also understanding the minds of adversaries.
In an effort to help them mitigate some of the cybersecurity risks, Information Security Media Group's Cybersecurity Summit, to be held on Thursday, March 5, at Pullman Aerocity Hotel in Delhi, will offer expert insights on best practices.
The single-track event, which will feature presentations by CISOs and other subject matter experts, is designed to address the needs of CISOs, fraud and risk teams, security IT professionals and others by providing hands-on tools and real-world solutions that participants can take back with them and apply to their work environment.
Hot Topics
The Summit will bring together thought leaders from the government as well as the private sector. Information security experts from the government will share their insights on how they are preparing themselves against the changing threat landscape and how it can better respond to threats to critical infrastructure.
Key themes will include:
The Changing Threat Landscape: New Security Strategies;
Zero Trust and IT, IoT and OT - How to Start and How to be Sure;
The Next Generation of Security Leaders: Are You a 'War Time' CISO?
Nation-State Attacks: Are You the Next Target?
Malware-as-a-Service Commodity Market: Understanding the Dark Web;
Speeding Up the Response to Critical Infrastructure Breaches: Are Enterprises Equipped?
Hot Sessions
The Summit will commence with a keynote address by Lt Gen.(retd) Rajesh Pant, national cybersecurity coordinator, PMO, Government of India. Pant will set the stage by highlighting the ever changing threat landscape, as well as share his insights on how to deal with enterprise security chaos. In another session Sanjay Bahl, director general, CERT-In, will talk about what it takes to be a 'war time' CISO.
A fireside chat session with Col K.P. Bhat, consultant and advisor, National Critical Information Infrastructure Protection Center, will share information on new techniques used by nation state actors to steal critical information. Bhat will share information on whether India is well-equipped to mitigate the risk of nation state actors that have license to hack. He will also speak on the various challenges in combating such attacks.
Also planned is a plenary session by Gulshan Rai, former national cybersecurity coordinator-PMO, GoI where he will talk about how one can speed up response to critical infrastructure breaches. He will throw more light on the existing gaps and bottlenecks within organizations that make the infrastructure vulnerable to attacks and make detection difficult.
Other sessions will include:
Spotlight session by Kiran Sivakumar, superintendent of police, Central Bureau of Investigation, GoI on "Malware-as-a-Service Commodity Market: Understanding the Dark Web";
How to effectively tackle threats with security orchestration and incidence response by Mahesh Sogane, global lead-cyber defense, monitoring & incidence response, Shell;
Two panel sessions also have been lined up. One is on "Securing Critical Infrastructure in the Private, Public and Government Sectors," and the other one is "Data protection bill: How Does it Help CISOs Build a Strong Security and Governance Framework?"
For more information, visit the Delhi event page. And be sure to look for video interviews from this summit, which will be posted on this site soon.