NEI Enhances Global Support Services to Include Multinational RMA Capabilities
NEI Enhances Global Support Services to Include Multinational RMA Capabilities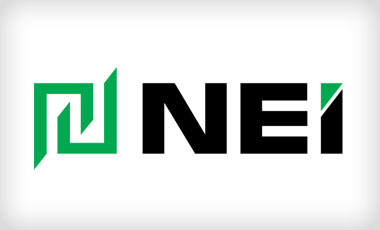 NEI, a leading provider of application platforms, deployment solutions and lifecycle support services for software technology developers and OEMs worldwide, today announced it has enhanced its Global Support Services to expand support stocking capabilities, maximizing efficiency and flexibility. NEI's enhanced offering enables its customers to streamline the repair and replacement of products anywhere in the world -- from the most physically difficult locations, such as Camp Freedom, Iraq, to the heavily regulated BRIC countries of Brazil, Russia, India, and China.
NEI's ability to stock and ship mission-critical service parts and fully integrated solutions is backed by distribution centers in North America, Asia Pacific and Europe. NEI currently maintains 25 stocking locations, and has access to more than 700 others worldwide. This breadth of coverage allows NEI to rapidly deliver replacement product globally within a four-hour or next-business-day delivery window. The result is a fully integrated program providing customers real-time visibility to inventory, the flexibility to broaden their support reach, and the response and repair velocity needed to offer competitive Service Level Agreements (SLAs).
"The ever-changing global market offers endless growth potential coupled with an increased level of complexity involved with delivering and supporting products worldwide," said Jeff Hudgins, NEI's vice president of marketing. "Without the necessary knowledge and certified staff working on your behalf as Importer of Record (IOR)/Exporter of Record (EOR) in country, supporting mission-critical applications with spare parts or completely integrated systems is difficult and time consuming. The ability to efficiently manage the customer experience, from troubleshooting an issue to handling the reverse logistics and getting the solution up and running again in a timely manner, is invaluable. NEI's worldwide support stocking capabilities remove the risk and burden from our customers, allowing them to manage uptime while remaining competitive."
NEI's enhanced global support services, along with its broad range of design, integration and logistic capabilities on Intel x86-based platforms, enabled the company to achieve Associate Member status in Intel's Intelligent Systems Alliance, a solution-centered ecosystem whose members provide the hardware, software, firmware, tools and systems integration that developers need to take a leading role in the rise of intelligent systems.
"NEI has cultivated a close working relationship with Intel over the past 15 years and we are proud to be promoted to Intel's prestigious Associate Member status within the Intelligent Systems Alliance. We are equally excited to extend services on Intel x86-based platforms, removing barriers to competition on a global scale," added NEI's Hudgins.
About NEI
NEI, a wholly-owned subsidiary of UNICOM® Global, is a leading provider of server-based application platforms and lifecycle support services for software developers and OEMs worldwide. Through its expertise and comprehensive suite of solution design, system integration, application management, global logistics, support, and maintenance services, NEI is redefining application deployment solutions to provide customers with a sustainable competitive advantage. More than a decade of appliance innovation with the ability to provide physical, virtual and cloud-ready solutions makes NEI one of the most trusted software deployment partners in the industry. Founded in 1997, NEI is headquartered in Canton, Massachusetts, with facilities in Plano, Texas and Galway, Ireland. For more information, visit www.nei.com.