Lancope Releases New Version of StealthWatch for Deeper Network Visibility and Security Intelligence
Lancope Releases New Version of StealthWatch for Deeper Network Visibility and Security Intelligence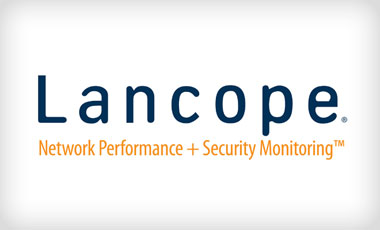 Lancope, Inc., a leader in network visibility and security intelligence, has released the newest version of its award-winning StealthWatch System to further improve security and network operations for governments and large enterprises. Delivering advanced levels of network insight, StealthWatch 6.3 enables organizations to reduce the risks associated with sophisticated cyber-attacks while significantly enhancing their network reliability and integrity.
"As a leading provider of security monitoring solutions, Lancope keeps its finger on the pulse of today's threat landscape to ensure that our customers remain protected from ever-evolving attacks," said Mike Potts, president and CEO of Lancope. "Attackers continue to become more stealthy and persistent, remaining within enterprise networks for extended periods of time. The latest version of StealthWatch adds a threat feed and other key features to help organizations further improve threat detection, incident response and forensics and more effectively thwart advanced attacks."
New capabilities in StealthWatch 6.3 include:
By performing behavioral analysis on NetFlow, IPFIX and other types of flow data, StealthWatch provides the in-depth network visibility needed to more effectively address emerging challenges including APTs, insider threats, DDoS, sophisticated malware and BYOD. Advanced functionality including virtual, identity, device and application awareness provides additional context for more streamlined troubleshooting.
Version 6.3 is currently available with entry-level system pricing beginning at U.S. domestic $54,995. For further details on new features, go to: http://www.lancope.com/files/documents/Lancope_StealthWatch_Whats_New.pdf.
Lancope will exhibit StealthWatch 6.3 at Booth #1653 during the RSA Conference, taking place in San Francisco from February 25 to March 1, 2013.
About Lancope
Lancope, Inc. is a leading provider of network visibility and security intelligence to defend enterprises against today's top threats. By collecting and analyzing NetFlow, IPFIX and other types of flow data, Lancope's StealthWatch® System helps organizations quickly detect a wide range of attacks from APTs and DDoS to zero-day malware and insider threats. Through pervasive insight across distributed networks, including mobile, identity and application awareness, Lancope accelerates incident response, improves forensic investigations and reduces enterprise risk. Lancope's security capabilities are continuously enhanced with threat intelligence from the StealthWatch Labs research team. For more information, visit www.lancope.com.