CSG Invotas Introduces Security Orchestrator 3.0
CSG Invotas Introduces Security Orchestrator 3.0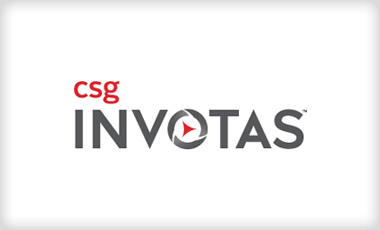 CSG Invotas, a leader in security orchestration and automation, today unveiled Security Orchestrator 3.0 to accelerate data breach response time, minimize the impact of breaches, and enable internal resources to devote more time to high-impact security initiatives.
The company's revolutionary platform dramatically reduces risk and boosts productivity by unifying, orchestrating and automating the key elements of incident response into a single console, giving enterprises the ability to respond at machine speed. CSG Invotas is demonstrating ISO 3.0 in Booth 1221 as part of RSA Conference 2015 in San Francisco, CA, April 20-24, 2015.
"Security operations centers can't survive without security automation because their limited staff resources are overloaded with more and more events," said Paul Nguyen, president, CSG Invotas. "To keep up with the volume and speed of today's threats, we need a new approach, which is where orchestration and automation can bridge the gap."
With Security Orchestrator 3.0, enterprises can reduce response times from hours to seconds, and see improvements in efficiency as high as 97 percent. Invotas' Automated Threat Response Model can save time and money, allowing an enterprise's most critical personnel to focus on high value tasks.
The Invotas Automated Threat Response Model Enables Enterprises to:
Unify technology from different vendors to create a single security control pane
Orchestrate people, process, data context, and technology to deliver the right information to the right people at the right time for decision and action
Automate response to accelerate reaction time to incidents
Act with confidence and respond at machine speed
"Our customers see firsthand the immediate return on investment of orchestration and automation through increased time savings, resource efficiency and by virtually eliminating distracting, high-frequency/low impact events," said Nguyen. "ISO takes an evolutionary leap forward by simplifying this complex problem and giving our customers even more power and self-sufficiency in developing their own courses of action."

New Features of ISO 3.0 Include:
Cyber Playbook: The ability to build Courses of Actions within minutes using an intuitive and robust interface that quickly unifies people, process, data context, and technology assets through a workflow. Customers can quickly build their Cyber Playbook with reusable Courses of Actions without having to start from scratch.
Confidence Rules: ISO 3.0 introduces the ability to set Confidence Rules. These rules set up the expectations and conditions surrounding how and when Invotas Security Orchestrator acts and performs. This builds a trust-level with the user as ISO jumps into action on their behalf when an event occurs.
Case Management: ISO 3.0 enhances the ability to manage the incident lifecycle by orchestrating the contextual incident data, escalation and notification processes, and integration with third-party technologies through their native APIs. This allows users to quickly manage their cases by having the right context to the right person in the process to accelerate their response times.
For more information, visit invotas.csgi.com.
About CSG Invotas:
CSG Invotas™ is an award-winning leader in security orchestration and automation for global security operations. CSG Invotas delivers an automated threat response solution to unify, orchestrate and automate key elements of incident response into a single console and gives enterprises the ability to respond at machine speed, reduce risk exposure and boost productivity. For more information, please visit invotas.csgi.com.