Artificial Intelligence & Machine Learning , Next-Generation Technologies & Secure Development
OpenAI CEO Emmett Shear Tries to Right Ship Amid Mass Exodus
Nearly All OpenAI Employees Threaten to Quit Unless Board That Fired Altman Resigns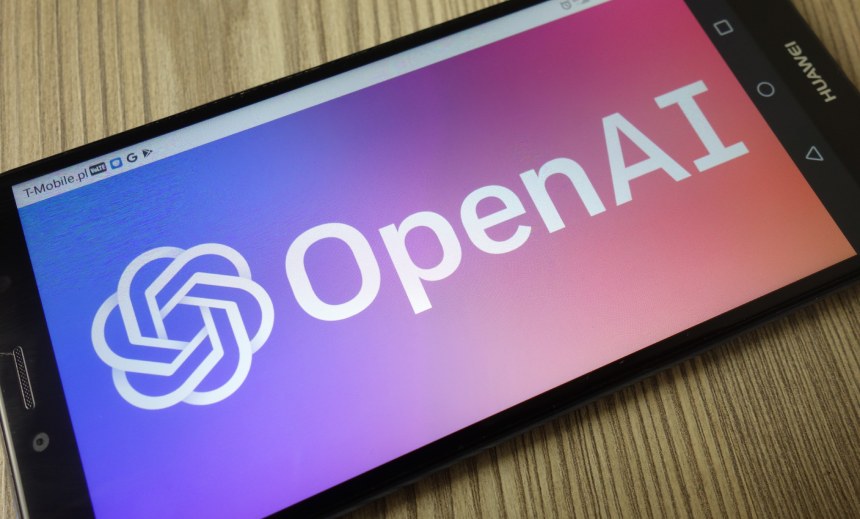 Emmett Shear's first move as OpenAI's third CEO in three days has been damage control as 95% of the AI juggernaut's employees have threatened to leave the company.
See Also: Entering the Era of Generative AI-Enabled Security
"It's clear that the process and communications around Sam [Altman's] removal has been handled very badly, which has seriously damaged our trust," Shear wrote on X - formerly Twitter - at 4:01 a.m. ET Monday. "I will drive changes in the organization - up to and including pushing strongly for significant governance changes if necessary."
But the former Twitch CEO's attempt at course correction might be too little, too late as nearly all of OpenAI's employees have threatened to quit unless the board that fired co-founder and CEO Altman resigns. By late Monday, more than 700 of the 770 employees at the nonprofit behind ChatGPT had signed a letter addressed to OpenAI's board stating they might leave unless Altman and Brockman are reinstated (see: Microsoft Snags OpenAI's Sam Altman to Lead AI Research Team).
"Your actions have made it obvious that you are incapable of overseeing OpenAI. We are unable to work for or with people that lack competence, judgment and care for our mission and employees," the letter reads. "Microsoft has assured us that there are positions for all OpenAI employees at this new subsidiary should we choose to join."
In a stunning turn of events, one the signatories on the open letter was none other than Ilya Sutskever, OpenAI's co-founder and chief scientist and the person responsible for convincing the nonprofit's non-employee board members to go along with dismissing Altman and removing Brockman as board chair. Brockman later resigned as OpenAI's president and joined Altman to lead Microsoft's AI research team (see: OpenAI Fires CEO Sam Altman for Lying to Board of Directors).
"I deeply regret my participation in the board's actions," Sutskever wrote on X at 8:15 a.m. ET Monday. "I never intended to harm OpenAI. I love everything we've built together and I will do everything I can to reunite the company."
Could Altman, Brockman Find Their Way Back to OpenAI?
The rift between Sutskever and fellow OpenAI co-founders Altman and Brockman appears to be water under the bridge, as both responded to Sutskever's post with three red hearts. OpenAI's independent directors - and the ones still opposed to the duo's return - are Quora CEO Adam D'Angelo, entrepreneur Tasha McCauley, and Georgetown Center for Security and Emerging Technology's Helen Toner.
"We have more unity and commitment and focus than ever before," Altman wrote on X at 1:27 p.m. ET Monday. "We are all going to work together some way or other, and I'm so excited."
"I deeply regret my participation in the board's actions."
– Ilya Sutskever, co-founder, chief scientist and board director, OpenAI
Despite everything that has transpired over the past 72 hours, the divorce between Altman and OpenAI isn't completely finalized. Altman and Brockman are still willing to return to OpenAI if the remaining board members who fired them step aside, The Verge reported Monday. Microsoft's announcement of Altman and Brockman's hiring was meant to provide resolution before the stock market opened Monday (see: Industry Reels From Sam Altman Firing; OpenAI Return Rumored).
"Satya [Nadella, Microsoft CEO] and my top priority remains to ensure OpenAI continues to thrive," Altman wrote on X at 2:39 p.m. ET Monday. "We are committed to fully providing continuity of operations to our partners and customers."
Altman, Brockman and OpenAI's investors - which include Microsoft, Sequoia Capital and Thrive Capital - are trying to find a graceful exit for the company's board. A source characterized Microsoft's hiring announcement as a "holding pattern," according to The Verge. Many OpenAI customers are heading for the exits, and more than 100 have contacted rival Anthropic over the weekend, The Information reported.
Shear Cleans Up Mess OpenAI's Board Left Behind
Back at OpenAI, Shear attempted to address the turmoil by announcing a three-point plan for the next month that includes having an independent investigator generate a full report on what happened and reforming the management and leadership team in light of recent exits. Shear will begin implementing changes right away, but he acknowledged it may take longer than a month to achieve true progress.
"The board did *not* remove Sam over any specific disagreement on safety, their reasoning was completely different than that," Shear wrote on X. "I'm not crazy enough to take this job without board support for commercializing our awesome models."
One factor driving the board's decision to oust Altman last week was a lack of clarity around Altman's pursuits outside of OpenAI and whether there was a risk that OpenAI's intellectual property could be used in ways that made the board uncomfortable, The Wall Street Journal reported Monday. OpenAI's board initially installed CTO Mira Murati as interim CEO on Friday but turned to Shear on Sunday after Murati pushed to bring Altman and Brockman back.
Shear has been vocal about the existential risks of artificial intelligence, a position that Bloomberg reported has won over OpenAI's board directors. Shear said on X in September that he is "in favor of a slowdown" of AI advancement, adding, "We can't learn how to build a safe AI without experimenting, and we can't experiment without progress, but we probably shouldn't be barreling ahead at max speed either."
He also has described artificial general intelligence as "a very dangerous thing" during an interview on "The Logan Bartlett Show" podcast. "It's like a universe-destroying bomb. This is not a figure-it-out-later thing," Shear said.