No NYSE Takedown
Anonymous' Hit to NYSE Uneventful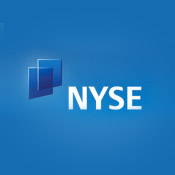 The New York Stock Exchange opened and closed Monday trading, with no successful takedown waged by hacktivists.

Last week, hackers, claiming to be part of Anonymous, vowed to "erase" the NYSE from the Internet on Oct. 10. The NYSE site, remained online and active until the market closed at 4 p.m. ET Monday, though there is evidence that some entity did try to attack the NYSE system and disrupt its service. Trading and other operations on the NYSE did not appear to have been affected.

WhyWeFight.net, which describes itself as a cyberwar vigilante site, claims the NYSE server was hit, but was not taken down for a significant period of time.

"They were able to load the site to the point where it missed responding to 233 of 962 requests, but this was over a short period of time," says Wendy Nather, research director of the enterprise security practice at The 451 Group. "It doesn't mean that NYSE.com was experiencing this performance lag all day long, only when "whywefight" ran the tests."

Anonymous, which over the summer attacked PBS, was said to be waging an attack on NYSE in support of the Occupy Wall Street protests. Being the world's largest stock exchange, the NYSE would appear to be a prime target.

But some members of Anonymous disputed the claims, which appeared last week on YouTube, about a denial-of-service attack. Anonymous' Twitter handle, AnonOps, posted a tweet last week saying it had no plans to hack Wall Street.

Nather says it's hard for organizations to know what to believe when threats like these crop up. But they cannot afford to ignore any threat.

"It may bother Anonymous that they are not the only suitors," Nather says. Threats are common, from any number of hacktivist groups these days.

"In general, I think the New York Stock Exchange was probably prepared for this sort of thing anyway," she adds. "One threat, more or less, is not going to make a difference in the security measures they have in place. They're dealing with this sort of thing on a regular basis; it's just that one group tried to grab the limelight."