More Guilty Pleas in $200 Million Fraud Scheme
Case Points to Need for Better Identity Verification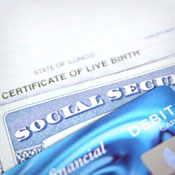 Two more defendants linked to a $200 million international card fraud scheme dating back to 2003 have pleaded guilty to charges of conspiracy to commit bank fraud.
See Also: Role of Deception in the 'New Normal'
The case, which involved the creation of false identities, serves as an important reminder that banks must ensure their know-your-customer policies are consistently applied when accounts are opened, and that customers are then continually vetted and profiled.
The two pleas, filed in September in New Jersey by Qaiser Khan and Shafique Ahmed, follow earlier guilty pleas by Muhammad Shafiq, Vernina Adams, Raghbir Singh and Mohammad Khan.
Quiser Khan and Ahmed face maximum sentences of 30 years in prison as well as a $1 million fine, or twice the gain or loss caused by the offense.
All six defendants have admitted to playing key roles in a scheme that involved more than 25,000 fraudulent credit cards, the creation of more than 7,000 false identities and the laundering of funds through 169 accounts, many of which were located overseas.
In February, federal authorities arrested 13 of the 18 individuals allegedly connected to the crime; others had already been arrested, authorities say.
Detecting False IDs
Experts question how such an intricate and long-running scheme flew under the radar of banking institutions and credit bureaus for nearly 10 years.
Most U.S. banking institutions have improved their know-your-customer practices since 2003, when this scheme was initiated, says Joram Borenstein, vice president of NICE Actimize, which sells risk-management products in the financial sector.
Know-your-customer policies typically include three main areas, Borenstein says:
Verifying the identity of all customers accurately and comprehensively;
Understanding the risk profile of a customer;
Checking to ensure the customer's name does not match watch-lists for individuals or organizations known to conduct fraud or crime.
But many banking institutions continually fail to conduct regular and ongoing identity verification, he says. "This stems from the fact that most banks focus on risk reduction before people initially become a customer, rather than once they have already become a customer," Borenstein says.
According to the Feb. 4 complaint filed in the New Jersey District Court, which named 17 defendants, the scheme involved using false identities to fraudulently obtained tens of thousands of credit cards that were later used to purchase lavish goods and stockpile large sums of cash. Much of that cash also was wired to overseas accounts in Pakistan, India, the United Arab Emirates, Canada, Romania, China and Japan.
An investigative analysis identified $60 million in proceeds that had flowed through 169 accounts, with most of those funds being withdrawn in cash, according to federal authorities.
Need for Stringent Reviews
Lax know-your-customer policies are an ongoing concern for the financial industry, and it's not just banks that struggle, as this case highlights, Borenstein points out.
"Manipulation and falsification of credit reports has gone on for many years," Borenstein says. "The credit bureaus strive to maintain accurate and clean data on hundreds of millions of U.S. residents, but are sometimes caught unaware of these more sophisticated scams, especially if these scams are constructed slowly and patiently over long periods of time."
What this long-running card-fraud scheme demonstrates, he adds, is that the credit bureaus have a role to play in helping banking institutions detect false identities.
"[The credit bureaus] will continue to invest in new technologies and processes that more closely monitor and evaluate the data combinations and linkages that inevitably bubble up to the surface when scams such as this one are uncovered," Borenstein says. "Using the knowledge of this incident to detect future incidents is one of the first things the credit bureaus will do."
The Fraud Details
In February, federal authorities arrested 13 individuals allegedly connected to the crime. Several others had already been arrested, authorities said. The Federal Bureau of Investigation spent 18 months investigating the case.
The scheme involved a three-step process, authorities say: Creating a false identity by creating fraudulent identification documents and a fraudulent credit profile with major credit bureaus; falsely beefing up credit for the fake identity by providing fictitious information about that identity's creditworthiness to the bureaus; and then using those identities to take out large loans.
Qaiser Khan, Ahmed, and their co-conspirators relied on a network of false identities to pull off the scam, according to court records. Khan and Ahmed admitted they helped obtain credit cards in the name of third parties - many of whom were fictional - and then had those credit cards mailed to addresses controlled by members of the conspiracy. They also admitted they knew the cards would be used for fraudulent transactions, authorities say.
The conspirators maintained more than 1,800 so-called drop addresses - including houses, apartments and post office boxes - across the country that were used as the mailing addresses of false identities, authorities say.