Artificial Intelligence & Machine Learning , Blockchain & Cryptocurrency , Next-Generation Technologies & Secure Development
Wipro's New CISO on 'Frictionless' Security
Sridhar Govardhan on Security as an Enabler for Business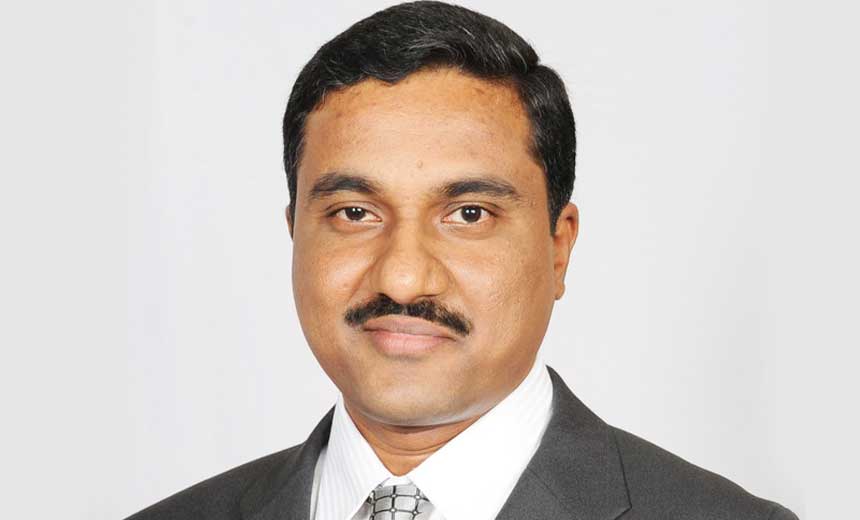 Security practitioners should strive to offer their organizations "frictionless" security that's truly a business enabler, says Sridhar Govardhan, newly appointed CISO of Wipro Ltd., a Bengaluru-based company offering information technology, consulting and business process services.
"Security cannot be a show stopper for business priorities," he stresses in an interview with Information Security Media Group.
Choosing the right security controls and implementing them well is an essential component of a frictionless approach, he explains.
"Since password credentials are failing, there is a need to enable multifactor authentication," he notes. But organizations must guard against enabling multifactor authentication for all users and for every login, he cautions. Instead, whenever a risk profile changes, an organization can trigger multifactor authentication as appropriate to help provide seamless security, he says.
In this interview (see audio link below photo), he discusses how to ensure frictionless security by automating the threat intelligence model. He offers insights on:
How privileged access management will fit into a frictionless security approach;
The role of artificial intelligence, machine learning and blockchain in enabling frictionless security and faster threat detection;
His priorities for fighting threats and protecting assets this year.
Sridhar, CISO of Wipro, has more than 18 years of professional experience. Prior to this, he worked as the general manager-cyber security at Wipro. He joined Wipro in 2005 as senior manager-information security after a short stint as Analyst-IT Security at Infosys Technologies Ltd. He has led organizational initiatives in building self-defensible enterprise networks and promoting security conscious behaviour in employees. Sridhar has acquired 11 industry-recognized certifications in the domains of IT, information security, security framework and secure enterprise architecture.