Using Analytics to Improve Fraud Detection
The Role Big Data Can Play in Real-Time Fraud Management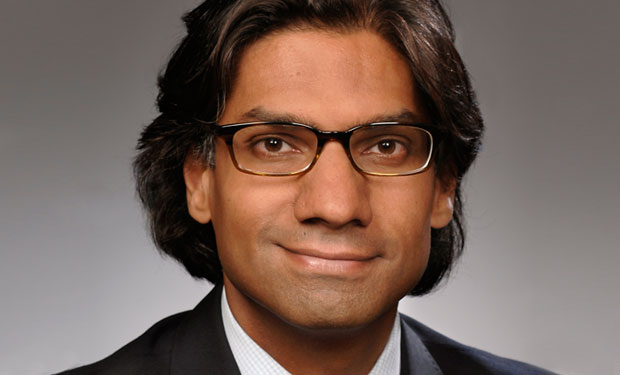 Data analytics is reshaping the way financial institutions detect fraud by helping them track customer behavior in real time, says FICO's Anant Nambiar, who'll be a featured presenter at Information Security Media Group's Fraud Summit New York on Oct. 21.
Banks and credit unions are taking analytics to a new level by using customer data across numerous channels to understand behavior and better manage fraud prevention efforts, says Nambiar, vice president and general manager of global fraud and security solutions for FICO, an analytics and credit-scoring firm.
At the upcoming Fraud Summit, Nambiar will discuss emerging trends in data analytics and how recent innovations are helping banking institutions respond in real time to fraudulent activity.
"What analytics really means is how to build predictive models to look at a lot of data and a lot of behaviors," Nambiar says during this interview with ISMG. "Analytics means being able to differentiate good behaviors from behaviors we want to avoid or stop."
Fraud detection has historically been based on such basic steps as flagging transactions that exceed a certain dollar amount or those that are conducted from a geographic location that does not match the user's typical behavior, Nambiar says.
Analytics enables financial institutions to go far beyond these conventional fraud detection techniques. By analyzing big data, such as transactional histories from numerous accounts and customers, banks and credit unions can better determine the probability that a specific transaction is fraudulent, Nambiar says.
During this interview, Nambiar also discusses:
Ways to enhance fraud management without adversely impacting the user experience;
Analytics lessons banks and credit unions can learn from their credit monitoring practices; and
The impact emerging technologies, such as EMV, will have on fraud detection and prevention.
More information about the Fraud Summit New York, including registration details, is now available online.
Nambiar oversees FICO's fraud products for card payments, insurance, retail, the healthcare and pharmaceutical markets, and emerging segments. Before joining FICO earlier this year, Nambiar spent more than 18 years in the financial services industry. As a senior vice president at MasterCard Worldwide and a vice president at American Express, he helped launch programs that included Blue from American Express in 1999, account level management by MasterCard in 2006 and free shipping by MasterCard in 2013.