Anti-Phishing, DMARC , Business Email Compromise (BEC) , COVID-19
Sizing Up Security Challenges for Telecom Companies
Former Ooredoo CISO on Enhancing Incident Detection, Response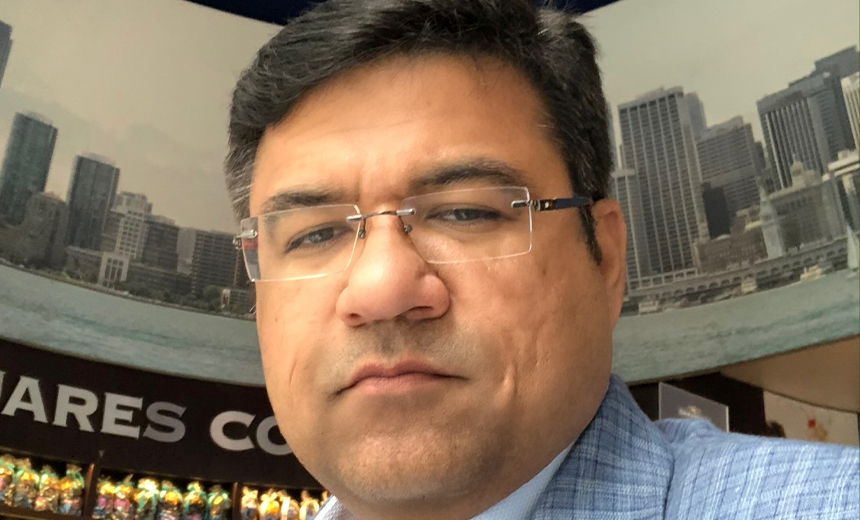 To mitigate emerging cyberthreats, telecommunications companies in the Gulf Cooperation Council region need to enhance their incident detection and response capabilities, says Doha, Qatar-based Mustapha Huneyd, former global CISO of Ooredoo, a regional telecom firm. They also need to boost their email security infrastructure by deploying DMARC authentication and Sender Policy Framework protocols, he says.
"Telecom enterprises should use a hybrid outsourced model with an outsourced SOC and in-sourced leaders within the SOC who can lead the security infrastructure to build faster detection and response mechanism to respond to growing attacks," he says in an interview with Information Security Media Group.
In this interview (see audio the link below photo), Huneyd discusses:
How to detect the indicators of behavior;
Why telecom enterprises need to comply with national cybersecurity policy;
Security challenges with 5G adoption.
Huneyd, is the former global CISO of Ooredoo, a Qatar-based telecommunications firm and now an independent consultant. He has over 23 years of cybersecurity, business continuity and risk management experience. He's a member of the Qatar National Cyber Security Strategy Committee, and formerly led security teams in India, Southeast Asia, the GCC region and North Africa.