Governance & Risk Management , IT Risk Management , Risk Assessments
Security Solutions Planning: Right-Sizing Your Stack
Anivash Prasad of Tata Communications Shares Insights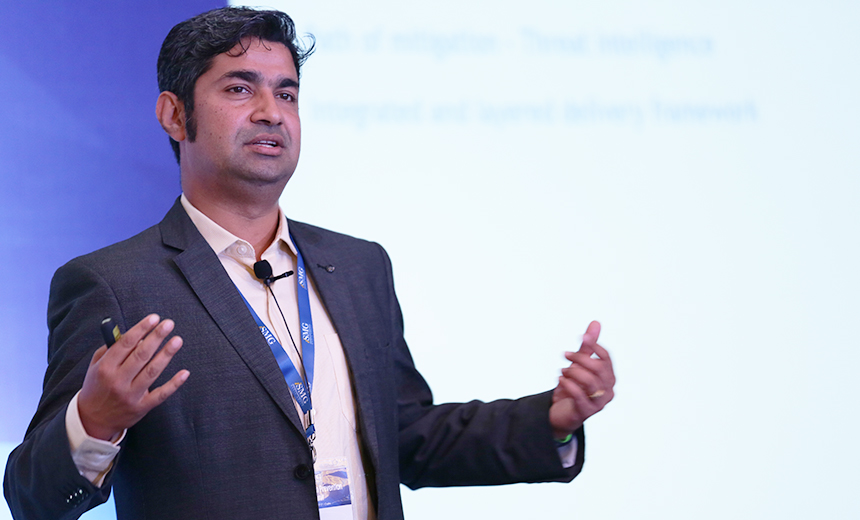 Planning your security programs to incorporate the right digital context - the IT environment, the business processes and the risks - is essential for success, says Avinash Prasad, vice president and head of the managed services business at Tata Communications.
"The mismatch is many times coming technology-backwards, and not going from a business-problem forward perspective," Prasad says in an interview with Information Security Media Group. "The challenge does come in when you are talking about multilayered security."
While large projects will always happen in phases, unless the strategy is planned appropriately, organizations stand the risk of getting stuck doing integration constantly, and this can impact project success, he says.
In this interview (see audio link below photo), Prasad elaborates on the idea of right-sizing security, touching on:
The practical aspects of solutions planning;
Moving beyond the integration loop and real-world examples;
The roles artificial intelligence and machine learning can play.
Prasad heads managed security services globally for Tata Communications. He has a multifunctional focus on customer management; practice and solution development; business development; innovation and partnership. He previously served in leadership roles at Wipro and Infosys.