Anti-Phishing, DMARC , Biometrics , CISO Trainings
Panel Addresses Union Budget, Security
Security Leaders Offer Expectations for Government Investment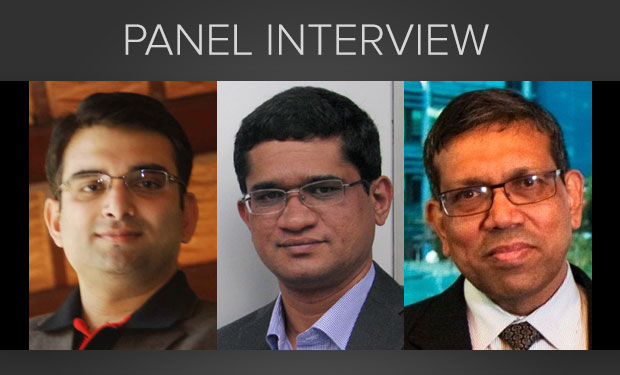 Union finance minister Arun Jaitley will present the Union budget for the fiscal year 2015-16 on Feb. 28. Given the backdrop of the new initiatives that the Narendra Modi government announced - developing smart cities, focus on mobility, wifi for all, and protecting India's critical infrastructure against emerging cyber-threats - Information Security Media Group reached out to security leaders' expectations about the budget.
In this exclusive panel discussion, security leaders from telecom, retail and banking discuss what the budget is likely to hold for the information security sector, and the key areas that need immediate attention by the government.
Panelists expect the budget to make some sanctions toward product development, which will enable private players to build new products that have in-built defence capabilities to combat cybercrime.
"Building a robust IT ecosystem with budgets clearly earmarked for 'Make in India' projects, critical infrastructure and biometric technologies is what is expected from this budget," says Ashish Chandra Mishra, chief security officer at Tesco HSC.
Dr. Siva Subramanian, chief of security at BhartiAirtel, expects the budget to boost technologies such as surveillance and those that can protect the perimeter of critical infrastructure and have defence capabilities built in to spot incidents as they occur.
The panel also expects greater focus on making the public-private partnership model a reality by allocating a sufficient amount for creating cybersecurity awareness.
Sivasubramanian suggests that the government emulate U.S. and Australian models for creating awareness about cybersecurity.
"Specific areas that the union ministry should look at are creating a capable coordinating agency that helps the country and private partners build a cyber-resilient nation with a good response mechanism," says K S Narayanan, head, operational risk management & chief information security officer at ING Vysya Bank.
Also discussed on the panel:
How to leverage the public/private partnership model;
The government's role in creating information sharing guidelines;
Investments in protecting state-owned security infrastructure.
Subramanian is the chief of security at Airtel. Prior to that, he held positions at SingTel Optus, Inter Trust, Massive Media and Universal Music and Siemens Nixdorf.
Narayanan is head, operational risk management and chief information security officer at ING Vysya Bank. He is responsible for driving operational risk governance & management, cybersecurity, data governance, fraud, risk, information security strategy, business continuity and its implementation across the bank.
Mishra, chief security officer at Tesco HSC, is responsible for information security and business continuity for Tesco HSC. He has more than 13 years of industry experience across information security governance, audit & compliance, risk management, physical security, corporate investigations and computer forensics.
Views expressed in this discussion are personal and not representative of the individuals' organizations