Professional Certifications & Continuous Training , Security Awareness Programs & Computer-based Training , Standards, Regulations & Compliance
National Bank of Egypt CISO Offers Women Career Advice
Abeer Khedr Discusses Opportunities in the Middle East, Shares Security Priorities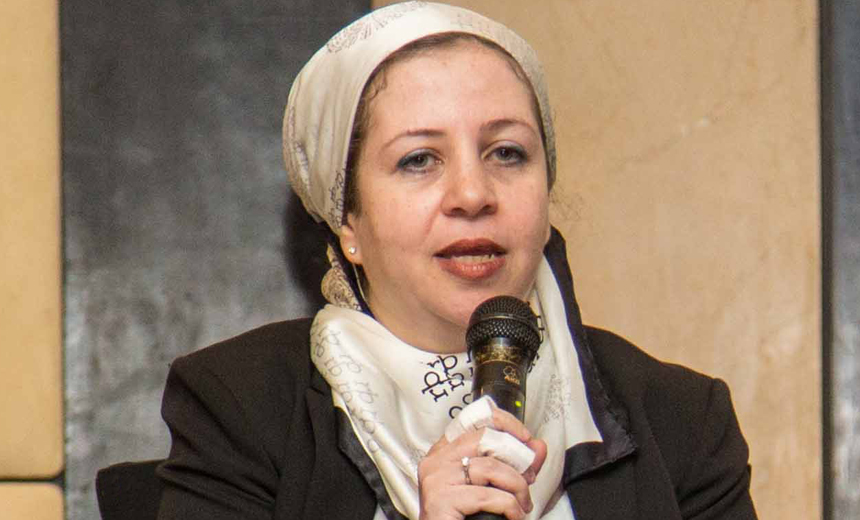 As more women make forays into the business landscape in the Middle East, some are beginning to build careers in IT and information security. But it's still by no means easy for women to break into security careers in the region, says Abeer Khedr, director of information security at National Bank of Egypt.
"There is an expectation that if you are a woman, you will not be able to put in the extra hours or you might not be able to take the pressure of working around the clock, because information security is a 24x7 job," Khedr says in an interview with Information Security Media Group.
Appropriate education and certification are important for women looking to start information security careers in the region, Khedr stresses. "Because the perception of women in IT and information security is not as mature as elsewhere in the world, they need to back their careers with strong, specialized certifications," she says. "Be aware that this is not a 9-to-5 job and it is going to require major commitment," she adds.
Addressing the information security landscape in Egyptian banking, Khedr notes that every bank in the nation now must have a CISO who does not work in the IT department. Banks are looking at extending the scope of existing certifications, including ISO 27001, she adds. And a top priority, she says, is ensuring incident response capabilities are robust (see: The New Incident Response Challenge).
In this exclusive audio interview (see audio player below photo), Khedr also discusses:
The challenge of overseeing information security for Egypt's largest bank;
Her current priorities and the Egyptian regulatory landscape;
Emerging security challenges for banks in the region.
Khedr has been leading the information security program at the National Bank of Egypt for more than five years. She has developed information security policies and standards, implemented a security awareness program and established an information security management system. Previously, Khedr led the information, technology and risk service line at Deloitte Egypt. She was recently named Middle East Woman Security Leader by the CISO Council at the Middle East Security Awards conference 2016.