Governance & Risk Management , Incident & Breach Response , ISMG Security Report
The Myth of the Secure Mainframe
Also, the Tale of a Hacker's Career; Insights on New EU Data Protection Regulations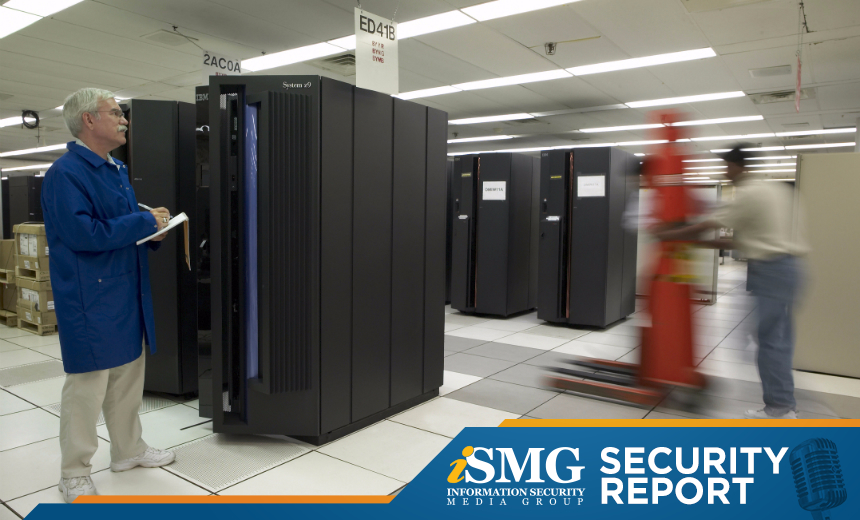 A report on security flaws found in mainframe computers leads the latest edition of the ISMG Security Report.
In the Security Report, you'll also hear (click player beneath image to listen):
ISMG Security and Technology Editor Jeremy Kirk spin the tale of Samy Kamkar, who's MySpace worm launched a prolific hacking career; and
ISMG Senior Vice President of Editorial Tom Field and DataBreachToday Executive Editor Mathew Schwartz discuss two hot topics at the recent Infosecurity Europe in London: privacy and the forthcoming European General Data Protection Regulation.
The ISMG Security Report appears on this and other ISMG websites on Tuesdays and Fridays. Check out our June 6 and June 9 reports that respectively analyze the balancing of functionality and security in IT devices and the predicament many information security managers face when deciding which security technologies to buy in a glutted market.
The next ISMG Security Report will be posted on Friday, June 16.
Theme music for the ISMG Security Report is by Ithaca Audio under a Creative Commons license.