Anti-Phishing, DMARC , Audit , Critical Infrastructure Security
Insights on Ramping Up Election Security
India's Former Deputy Security Adviser on Protecting Critical Infrastructure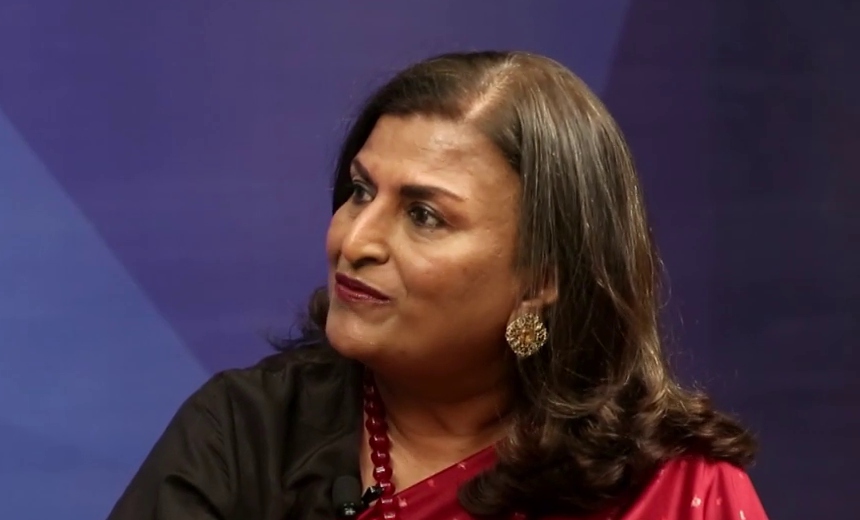 Latha Reddy, former deputy national security adviser to India, says the nation should designate election infrastructure as "critical information infrastructure" to help ensure that cybersecurity is a much higher priority.
"If we were to do that, giving very high priority to the most sophisticated cybersecurity techniques, it would certainly strengthen the election infrastructure and make it less vulnerable to attacks," she says in an interview with Information Security Media Group.
Although the Computer Emergency Response Team for India is available to help tackle vulnerabilities, Reddy recommends that the Election Commission develop a CERT of its own, going well beyond the recent appointment of a CISO.
Reddy, who serves as a co-chair of the Global Commission on the Stability of Cyberspace, also calls for global standards for protecting election infrastructures. Action must be taken to protect voting machines, the voter database, voting software and IT systems, which could be vulnerable to attacks, she says.
In this interview (see audio link below photo), she also offers insights on:
How to contain the spread of fake news and address social media challenges during the Indian elections;
The importance of designing a code of conduct for social media platforms;
Essential steps for safeguarding election machinery.
Reddy, a distinguished fellow at the EastWest Institute, New York, is the former deputy national security and cybersecurity adviser of India. She is now co-chair of the Global Commission on the Stability of Cyberspace. She served in the Indian Foreign Service from 1975 to 2011.
Principal correspondent Suparna Goswami contributed to this podcast