Endpoint Security , Internet of Things Security , Open XDR
Improving IoT Security
Subex's Vinod Kumar on the Need for a Standardized Approach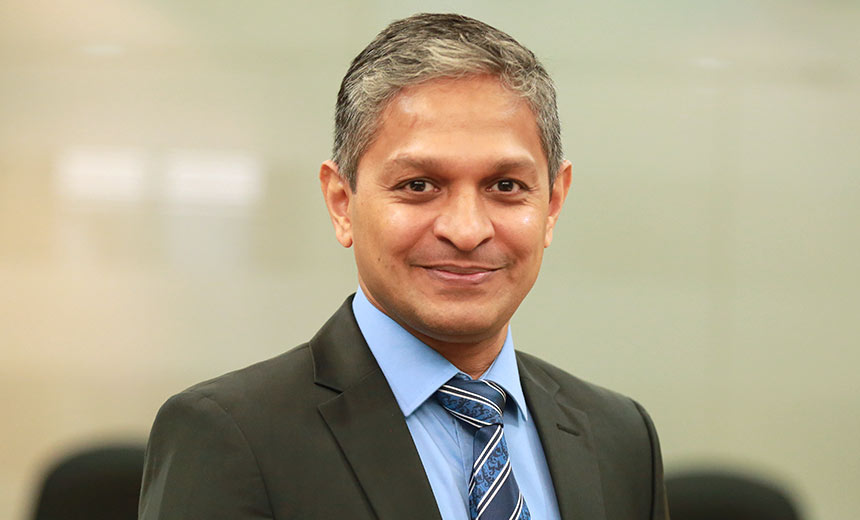 Organizations in all sectors need to strive to adopt a standardized approach for ensuring that security is built into internet of things devices at the design phase, says Vinod Kumar, CEO and managing director at Bangalore-based Subex, a telecom analytics solutions provider.
"We know that many organizations and many countries are trying to come up with some aspects [of standardizing security for IoT devices]. ... But we are far off from a standardized way of deployment," Kumar says in an interview with Information Security Media Group.
So far, companies that provide critical infrastructure are leading the way on IoT security, Kumar says.
"What we are seeing ... particularly in developed markets, is that the critical infrastructure, when they are adopting IoT, they are probably more careful and they're trying to get some of the security aspects into the design phase," Kumar says. "They have so much security awareness currently ... They are slowly getting connected to the internet. But as they get connected, because security is so much ingrained into their day-to-day operations, we see them talking about security at the design phase."
In this interview (see audio link below image) Kumar also discusses:
Whether a standardized policy for IoT security will help;
The ability of current security solutions to scale to match IoT;
Future-ready solutions for IoT security.
Kumar is CEO and managing director at Subex, a telecom analytics solutions provider. Previously, he spent five years as a marketing executive with Crompton Greaves and also worked at Ashok Leyland Limited.