Governance & Risk Management , Leadership & Executive Communication , Training & Security Leadership
Digital Transformation: Shifting the Security Strategy
Zscaler's Scott Robertson on Meeting Users' Business Requirements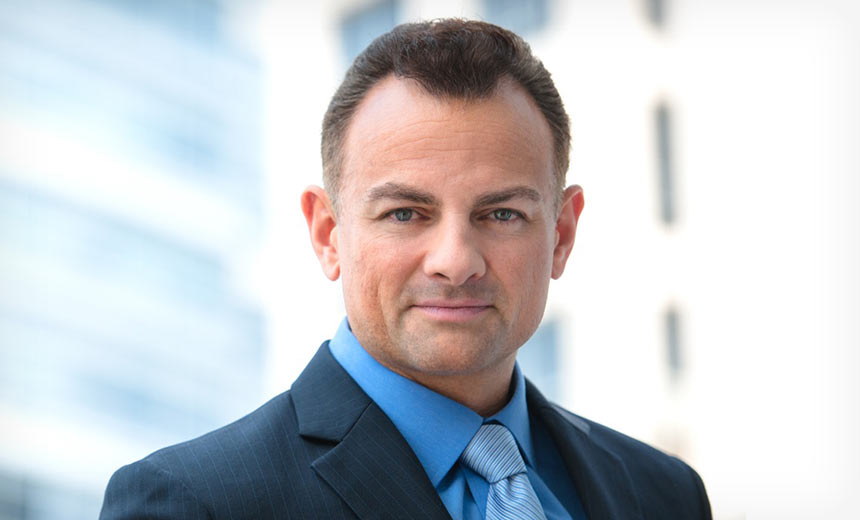 To enable digital transformation, security practitioners need to shift away from a traditional network-based security focus and instead develop a security policy that meets users' business requirements, says Scott Robertson, vice president, Asia Pacific and Japan, at Zscaler.
Security plays a fundamental role in enabling organizations to open up their networks and allow users to become more mobile and transact more freely with partners and customers, he says in an interview with Information Security Media Group.
Modern technologies, including SD-WAN, enable companies to transform from the traditional hub-and-spoke network model to a direct-to-cloud architecture, so they can fully embrace digitization, he says.
"There are many challenges in moving to the cloud platform, as in reality, cloud innovation is driving change," he says. "From a security practitioner's point of view, it becomes a top-down versus bottom-up approach, as the CISOs, CTOs and CIOs are charged with driving digital transformational journey in building skills."
In this interview, Robertson offers insights on:
The essential steps for prioritizing security tasks to achieve business goals;
Leveraging network modernizing technology to better understand traffic;
Ways to transition to a cloud-centric environment to help accelerate digital transformation.
Robertson has over 20 years' experience in IT and IT security, having previously held senior leadership positions at WatchGuard, CRYPTOcard and Microsoft. He has a dual MBA from the University of Washington and Macquarie Graduate School of Management, with concentration in entrepreneurial studies.