Blockchain & Cryptocurrency , Next-Generation Technologies & Secure Development
India to Initiate Blockchain Security Prototype
Security Practitioners Discuss Government's Potential Uses for the Ledger Technology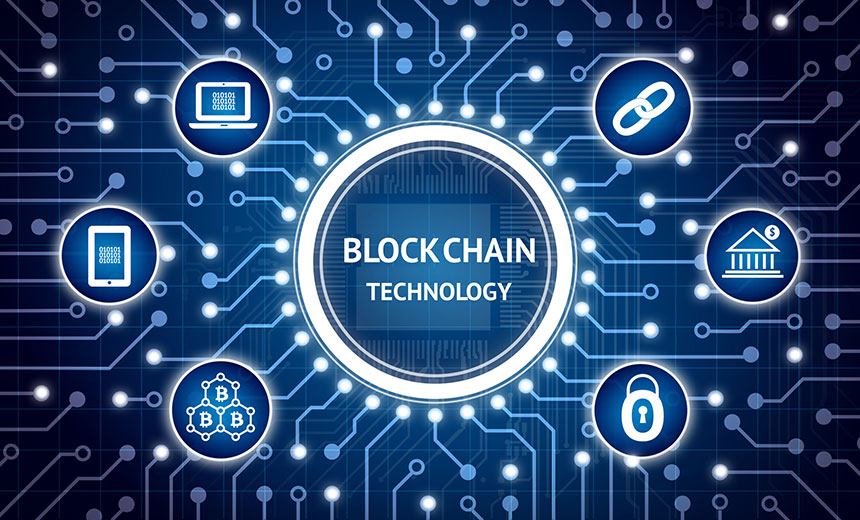 Some security practitioners are lauding the Indian government's effort to leverage blockchain for various projects.
See Also: A Stress-Free Roadmap to Application Modernization
Last month, India's first blockchain project to facilitate trade financing went live. And last week, the government's cybersecurity chief entered a contract with the Indian Institute of Technology- Kanpur, one of the top engineering colleges in India, to develop a new blockchain architecture that can be used for e-governance.
The project, worth INR 33.4 crore, has been commissioned by the office of National Cyber Security Coordinator Gulshan Rai, according to a report in Business Standard. IIT-Kanpur Professors Sandeep Shukla and Manindra Agarwal will lead the project, working in collaboration with IIT Madras Professor Shweta Agrawal.
A company eventually will be formed at IIT Kanpur to transfer the technology into a product that can be utilized by the government for various purposes, the Business Standard reports.
The Indian government "has realized that blockchain offers significant economic benefits in the form of lower transaction costs, faster processing of transactions with the benefits of non-repudiation and integrity," says C.N. Shashidhar, founder at SecurIT Consultancy, an IT security consulting firm. "This will have a positive impact in various fields like banking, insurance, healthcare, trading, supply chain tracking, land records and survey."
About the Project
Agarwal, professor computer science at IIT Kanpur, tells Information Security Media Group that he's been working closely with the government for the past year on blockchain. "The government wants to create a blockchain which will cater to multiple government services. Each and every transaction of these services will be recorded using blockchain," Agarwal says.
Once the prototype is complete, a startup will be formed within IIT Kanpur campus to execute the project, Agarwal confirms. "We are expecting the execution in the next one and a half to two years," the professor says.
Government's Blockchain Initiatives
The development of an indigenous blockchain architecture appears to be a part of the union government's plan to improve cybersecurity.
Many states also are considering using blockchain technology. For example, the Andhra Pradesh government is conducting trials. The state is working with startups, such as Snapper Technologies and SimplyFy, to implement blockchain across administrative processes, according to news reports.
Earlier this year, Swiss startup WISEKey collaborated with the government of Andhra Pradesh to explore blockchain proof of concepts. The state has already implemented blockchain pilot projects in the departments of land records and transport.
Andhra Pradesh has signed a memorandum of understanding with Covalent Fund to start a blockchain ecosystem as part of the southern state's Fintech Valley Vizag initiative, according to news reports.
The partnership will also soon launch a blockchain university, with a $10 million initial investment.
Maharashtra has also initiated a few projects leveraging blockchain.
Blockchain can help address key security issues, some security experts contend.
"The government lacks in efficiency, transparency and security. This technology addresses all these three core pain areas," says Jagdeep Singh, CISO at Rakuten India, an ecommerce firm. "Blockchain's biggest benefits are in terms of transparency and security," he says.
Blockchain Use Cases
Blockchain holds potential to have a big impact if the government implements it well, some security experts say.
"As long as the government enables and promotes blockchain ecosystem to solve core problems, the contribution to the society would be multifold," Singh says. "To ensure that it gets leveraged in a mass scale rather than getting used only in a few projects, industry needs to work together closely with the government."
Among potential government applications for blockchain Singh, suggests, are:
Cutting red tape: Blockchain could eventually eliminate the need for notarized document because of the transparency of the distributed ledger itself is transparent.
Document verification: For government jobs or tenders, a candidate needs to produce multiple documents for background checks. Blockchain could ease that process in real time.
Online Voting: Blockchain could track voting transactions to help prevent voter fraud.
Global Initiatives
Governments in Switzerland, Scandinavian countries, Singapore and Japan have tried to create a regulatory climate conducive to blockchain innovations.
Switzerland, in particular, is among the leaders in blockchain innovation. The HyperLedger project there, an open-source consortium of IT vendors and service companies promoted by the Linux Foundation, is the primary resource for all blockchain related developments, says Shashidhar.