Application Security , Finance & Banking , Industry Specific
India Regulator Allows For Expanded WhatsApp Payments
National Payments Corporation of India Caps Service At 20 Million Users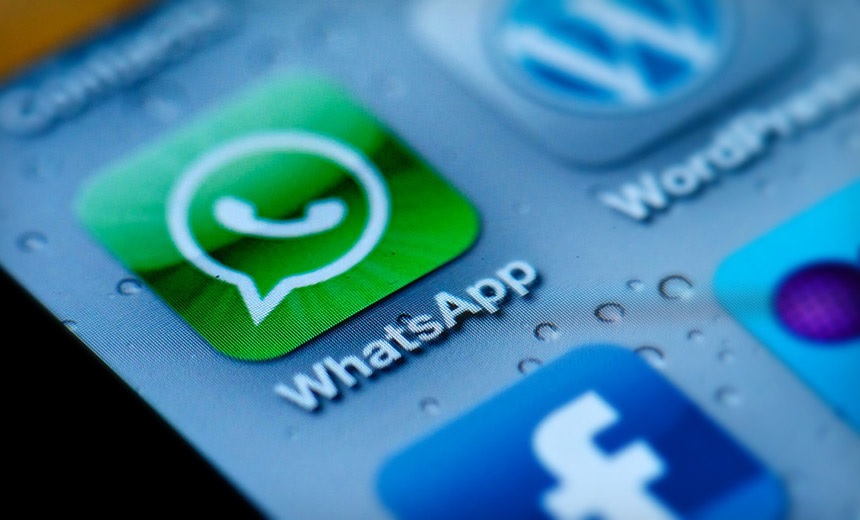 India's payments-processor regulatory body has given the final go-ahead to roll out WhatsApp's payment processing services to 20 million users across the country, the agency and parent company Facebook announced this week.
See Also: 5 Ways to Improve Asset Inventory and Management Using Ordr
On Thursday, the National Payments Corporation of India, or NPCI, announced that WhatsApp could begin offering payment processing services to 20 million of its customers throughout India. That's still a small fraction of the nearly 340 million people who use the app throughout the country, according to statistics provided by research firm Statista.
Still, the approval is considered a significant victory for WhatsApp and parent company Facebook, which first applied for approval to provide mobile payments to India citizens in 2018.
"We've been working on this with the National Payments Corporation of India who oversees everything to make sure that it is secure and reliable, and we built it using India's Unified Payments Interface, which makes it easy for anyone to instantly accept payments across a lot of different apps," Facebook CEO Mark Zuckerberg notes in a video posted on Friday. "India has created something truly special and it's opening up a world of opportunities for micro and small businesses, which are the backbone of the Indian economy."
The Unified Payments Interface is a real-time payment system and framework developed by NPCI to help facilitate peer-to-peer money payments transfers for India's citizens. More than 2 billion of these mobile payment transactions were processed in October, according to NPCI.
As part of the rollout, WhatsApp and Facebook will partner with five banks throughout the country to provide mobile payment services: ICICI Bank, HDFC Bank, Axis Bank, the State Bank of India and Jio Payments Bank, according to the company and the NPCI.
The approval for the WhatsApp payment services is a significant step for Facebooks to expand its footprint in India, but Jordan McKee, an analyst with 451 Research who studies payments, noted that NPCI limited the rollout to test the company's security policies and procedures before letting it expand any further.
"Given the regulatory concerns WhatsApp has faced on its path to going live a payment service in India, it can be expected that its operations and data privacy practices will be examined under a microscope after launch," McKee tells Information Security Media Group. "NPCI is clearly taking a cautious approach given WhatsApp will be limited to 20 million payment users to start. To earn the trust of the Indian market, Facebook has its work cut out to demonstrate its commitment to privacy and data security."
Payment Competition
Facebook is now entering an Indian market where Google Pay, Walmart's PhonePe, Amazon Pay and the Soft Bank-backed PayTm app have already made inroads when it comes to digital mobile payments.
Google Pay controlled about 54% of all Unified Payments Interface usage in Indian during 2019, followed by Phone Pe and Paytm, according to Statista. With its Beta version, WhatsApp represented about 8.5% of the country's mobile payment usage.
McKee notes that despite its already large user base, WhatsApp is likely to face an uphill climb for market share in the mobile payments sector.
"WhatsApp has been granted access to one of the most dynamic, high-growth mobile payments markets in the world," McKee says. "It joins a challenging competitive landscape that is largely dominated by Google and Walmart's PhonePe … While WhatsApp's massive user base in India provides it with an advantageous starting point, it by no means guarantees success in this market."
The announcement that Facebook's WhatsApp could now enter India's mobile payment space came on the same day that NPCI changed some rules concerning these third-party apps. Specifically, the agency announced that starting on Jan. 1, 2021 no third-party payment app will be allowed to process more than 30% of the total volume of transactions generated by the United Payments Interface, according to a report in Reuters.
WhatsApp's Challenges
During its two-year journey to obtain approval, WhatsApp faced several hurdles from the Reserve Bank Of India - the country's central bank. In June 2019, for example, the Supreme Court of India ordered WhatsApp to comply with the central bank's data localization requirements, which required the company to store Indian users' data on local servers (see: WhatsApp Pay Faces One More Hurdle).
Since 2018, the WhatsApp mobile payment service has been running Beta tests that allowed users to send money to other WhatsApp users, excluding merchant accounts. Almost 1 million people in India have tested the mobile app during this time.
Managing Editor Scott Ferguson contributed to this report.