ID Theft Ring Busted
53 Arrested in Scheme Described as 'Frightening'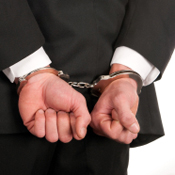 The U.S. Attorney for the District of New Jersey recently announced the arrests of 53 suspects charged with a sophisticated identity theft and fraud scheme -- one that allegedly targeted the identities of Asian immigrants.

Park Criminal Enterprise, based in Bergen County, N.J., and led by Sang-Hyun Park, is accused of buying Social Security numbers with a 568 prefix, which is typically issued to individuals from China who are employed in American territories, such as American Samoa, Guam and Saipan.

According to information released by the U.S. Attorney's Office, the scheme spans several states, where the suspects used Social Security numbers of Asian immigrants to get driver's licenses. They then used those numbers and licenses to open credit cards, bank accounts and take out loans. How the suspects were able to get their hands on the Social Security numbers is a bit unclear. Some may have been stolen, others may have been sold or given to brokers who then turned around and sold them to Sang-Hyun Park, the suspected ring leader behind the multimillion dollar scheme.

A spokeswoman for the U.S. Attorney's office says authorities, including the FBI, are continuing to review the case, adding that complaints filed against the defendants reference fraudulent activity that goes back at least four years.
'I've Not Seen Something Like This'
What makes this scheme so frightening, says Kim Peretti, the former lead prosecutor in the U.S. v. Gonzalez, trial, is the ease with which the enterprise was able to manipulate the system to steal identities.

"At the 50, 000-foot level, this is the most dangerous type of identity theft," says Peretti, who now serves as the director of PricewaterhouseCoopers' U.S. Forensic Technology Solutions Practice. "This is the type of identity theft that is not just a breach. What they were able to do by just stealing Social Security numbers is frightening. I've not seen something like this."

After manipulating weaknesses in identity-verification processes at various Department of Motor Vehicle offices throughout the country, the ring was able to easily obtain driver's licenses with stolen identities. From there, Park Criminal Enterprise is alleged to have used various co-conspirators to build credit with bank accounts and credit cards it had opened with the stolen identities. In some cases, the enterprise purchased goods with credit or debit that it later sold for cash.
'More Like a Company Than a Gang'
Anne Wallace, who heads up the Identity Theft Assistance Center, says the case highlights the increasing sophistication of international crime rings -- a troubling reality. "It's more like a company than a gang," Wallace says. "They're only going to get better, and we will continually be a target."

Peretti says the case illustrates the need for stronger consumer protection laws, adding that Social Security numbers are too vulnerable. "You've got what you need with a driver's license and a Social Security number," she says. "I think we can expect to see more incidents like this in the future. ... Identity theft -- it has a real value to it."

Despite previous consumer resistance to a national database, which could strengthen the authentication of U.S. citizenship, Wallace says the time might be right now, as crimes such as the one involving Park Criminal Enterprise are not going away.

"Is the time right for biometrics? Maybe," she says. "There is strong evidence that we need stronger authentication, to protect our economy, to protect our individuals, to protect our national security. I think if people understood how those measures could benefit them individually, it would be something they would want to do."