Heartland, Discover Settle for $5 Million
Last Breach-Related Settlement with Payment Card Brand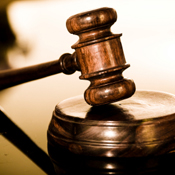 Heartland Payment Systems has reached a settlement agreement with Discover Financial Services (DFS) related to its 2008 data breach.

The payments processor, which had its network hacked by a group of cyber criminals led by Albert Gonzalez, had 130 million debit and credit cards taken. Under the agreement, Heartland will pay Discover $5 million, resolving all issues related to the 2008 intrusion.

"This settlement marks our final agreement with a card brand related to the intrusion," says Bob Carr, Heartland's chairman and chief executive officer.

"Discover is committed to preventing and identifying fraud and is pleased to have resolved the matter," says Discover's spokesperson Leslie Sutton. Neither Heartland nor Discover wanted to provide any other further details of the settlement.

The payments processor has already settled with American Express for $3.6 million in December 2009, Visa for $60 million in January, and MasterCard for $41.4 million in May.

Settlement of a consumer-related class action suit against the payments processor was proposed in late April and got preliminary approval by the judge. The last legal hurdle for the payments processor is a class action suit brought against it by a group of financial institutions that suffered losses because of card fraud associated with the breach.