Hancock Fabrics: 4th State Linked to Possible Breach
Hancock CFO Says Processing Secure Following 'Possible Incidents'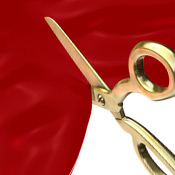 A fourth state has been linked to the recent fraud associated with national retailer Hancock Fabrics.

An Oklahoma-based bank reported it had to replace 1,000 cards last week because of fraud linked to Hancock stores, according to Elaine Dodd, vice president of the Oklahoma Bankers Association Fraud Division. The United States Secret Service is investigating the incidents, Dodd says.

In November, bank customers in California, Wisconsin and Missouri reported fraudulent ATM withdrawals that police say are tied to credit and debit card transactions conducted with Hancock Fabrics stores.

In response to these reports, Hancock Fabrics, based in Baldwyn, MS, released a statement from its chief financial officer, Robert Driskell, saying "Hancock Fabrics has been made aware of possible criminal activity at a limited number of its retail locations."

Driskell says the retailer immediately began cooperating with local law enforcement and started its own a forensic investigation. "As we are still in the early stages of the investigation process, we are not in a position to disclose additional information at this time," Driskell says. He adds that Hancock will share more details about the investigation "as soon as it is appropriate."

Driskell assures customers that the retailer's networks and credit card processing procedures have been secured since those "possible incidents."

"Our customers should know we have taken several precautionary steps at all Hancock Fabrics locations to ensure the security of our stores and our customers," Driskell says.

Further details surrounding the data breach may be a topic of discussion at the retailer's December 3 conference call to discuss the retailer's third-quarter earnings report.