Global Card Fraud Scheme Grows
Australian Authorities Say Crime Ring Spanned 3 Continents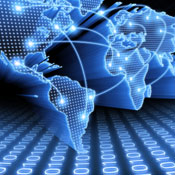 Late Tuesday, NSW Police in Australia issued an update about the international card-skimming scheme the force took down last week. [See Global Card Fraud Ring Busted.]

Two additional arrests have been in connection with the scheme, which involved skimming at point-of-sale terminals in numerous merchant locations that span United Kingdom, mainland Europe and North America.

So far, the NSW's investigation has led to the arrest of 27 individuals who had ties to criminal cells on at least continents.

Earlier this week, the NSW's fraud squad announced the arrest of five Malaysian and Sri Lankan nationals for the roles they played in the scheme. After a months-long investigation, authorities seized more than 50 stolen POS terminals, dozens of card skimmers and more than 18,000 blank and counterfeit cards. PIN overlays and other electronics, such as laptops and mobile phones, also have been confiscated.

George Athanasakis, an ATM security expert and board member of the ATM Industry Association, better known as ATMIA, says Australian authorities are on making headway in the fight against bank-related technology crimes. "This latest apprehension of criminals in relation to criminal EFTPOS [electronic-funds-transfer POS] activities is another vindication of their effectiveness," Athanasakis says. "ATM skimming, distinct from EFTPOS skimming, has also reduced to a trickle."

Education is playing a role, Athanasakis says. Law enforcement, electronic-funds-transfer [EFT] networks and processors, as well as merchants and financial institutions, are doing better jobs of keeping up with emerging skimming threats, and communication is helping the industry close in on the international criminal rings behind skimming schemes. "The implementation of chip and PIN and PCI-DSS will all play their parts" as well, Athanasakis adds.

"Australia is seen as an easy target because we have been slow in implementing chip and PIN," he says. "Criminal syndicates are also attracted to the steadily rising Australian dollar."

The United States, which also is vulnerable because of its continued reliance on the magnetic stripe, also is seen as an easy target.

But the fight against skimming is global, and bringing down the organized crime rings behind skimming schemes must remain a priority.
Global Rings: Connected and Organized
Anti-money laundering expert Kevin Sullivan says the arrests in Australia could likely just be the tip of the iceberg. "Who knows just how far and wide their connections actually reached or if they were part of a larger organized criminal group," Sullivan says.

"Bad guys are out there, well connected and organized, and will continue to look for ways to defeat your ATM and/or digital transaction systems," he says. "We can never let our guards down or ever believe that we have enough countermeasures in place. The bad guys also know that cross-border and multijurisdictional efforts can create confusion and delay attempts to combat [crime]."

ATMIA has lobbied for stronger global enforcement actions to thwart the efforts of crime rings. Mike Lee, CEO of ATMIA, says most crime-ring takedowns, like the one in Australia, typically result from joint efforts between law enforcement and industry stakeholders. "This is a big breakthrough and reinforces the global scale of this kind of organized crime directed at cards," he says.

The Australian arrests also highlight just how far-reaching the skimming epidemic is, Athanasakis says. "It's interesting to note that the five persons apprehended were believed to be Malaysian and Sri Lankan nationals, possibly representing a phase shift in the origins of the criminal syndicates," he says. "We've been conditioned in the past to think that card-cloning/card-skimming criminals originate from Eastern Europe. No longer. We shouldn't be surprised that the origins of such a lucrative trade have crossed borders."