Cybercrime , Fraud Management & Cybercrime , Fraud Risk Management
FTC Shutters Hundreds of 'Fake' Websites
Sites Fraudulently Offered Government Services for a Fee, Commission Says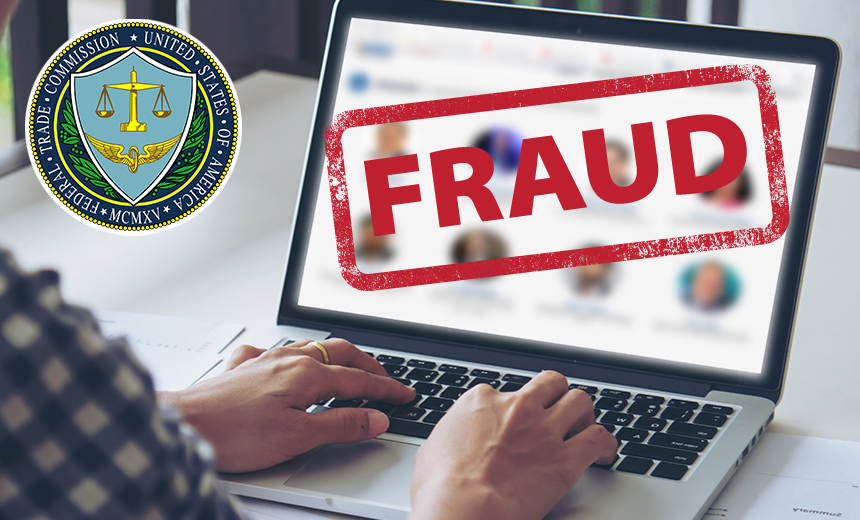 After winning court approval this week, the U.S. Federal Trade Commission shuttered over 200 websites that it says fraudulently claimed to offer government services, such as drivers' license renewals or verification of public benefits, for a fee.
See Also: OnDemand | Understanding Human Behavior: Tackling Retail's ATO & Fraud Prevention Challenge
The sites lured U.S. consumers into providing personal information, including credit card and drivers' license numbers, in exchange for quick and easy access to government services, according to the FTC. Instead, users typically received a PDF document containing information that's already publicly available from the government, the agency says
In addition to collecting payment card information and driver's license numbers, the operators of these sites, which included domains such as "DMV.com," often collected full name, address, date of birth, gender, telephone number and email address, according to the original court complaint filed against dozens of companies on Dec. 9. In some instances, the websites also collected employment status, income range, Social Security eligibility, health insurance, credit card debt information and health condition data, according to the complaint.
The operators who controlled these sites then allegedly sold the personal information to "shady marketers and lead brokers" for millions of dollars, according to the FTC and court documents.
Court Order
On Wednesday, a federal judge signed an order that allowed the FTC to immediately close down the websites; a trial data for five defendants charged in connection with the case has not been set, according to the court documents. All the defendants - Burton Katz, Brent Levison, Robert Zangrillo, Arlene Mahon and Elisha Rothman - are charged with violating federal FTC laws that bar unfair or deceptive acts of commerce, the commission says. Since the charges are civil and not criminal, all five defendants remain free, according to the FTC.
"The FTC has established a likelihood of success in showing that defendants have deceived consumers by misrepresenting the services they offer, thus inducing consumers to pay money or divulge personal information under false pretenses," according to the U.S. Court for the Southern District of Florida, which issued the order authorizing shuttering of the sites.
The five defendants controlled about 50 companies that established and ran these sites, according to the FTC. The commission decided to intervene "when it has 'reason to believe' that the named defendants are violating or are about to violate the law."
Over the years, the FTC has closed down other websites that falsely claimed to offer government services. In 2018, for instance, the FTC shuttered several websites that falsely claimed to be affiliated with the U.S. military in order to generate sales leads for post-secondary schools.
False Claims
One of the websites described by the FTC is "DMV.com," which claimed to provide services such as online drivers' license renewal.
Consumers who tried to use this service for drivers' license renewals and other services were charged in two installments of $3.99 and $19.99, according to the FTC. Once they paid, consumers either received a PDF with publicly available details or were redirected to another landing page, the FTC says.
Other allegedly fraudulent sites included "floridadriverslicense.org," "coloradodriverslicenses.org," "californiadrivers.org" and "texasdriverslicenses.org," according to the complaint.
In addition to fake department of motor vehicle sites, the defendants also allegedly ran sites claiming to verify consumers' eligibility for public benefits, such as food stamps, unemployment benefits, housing assistance and Medicaid.
The FTC says it received over 950 consumer complaints about these types of websites last year.
SEO Techniques
As part of this alleged scheme, the owners of these sites used search engine optimization techniques to target consumers who searched for drivers' license services online, according to the FTC.
During the first half of 2019, the defendants' sites often appeared as the first or second links on online search engines when users entered phrases such as "renew Florida drivers license online" and "get fishing license," the FTC says.
After giving personal information to the operators of these websites, consumers almost immediately began receiving unsolicited marketing emails and spam text messages, including messages that promised job-search assistance, free gift cards and home buyer grants, the FTC alleges.