Fraud Management & Cybercrime , Governance & Risk Management , Insider Threat
Former Secret Service Agent Pleads Guilty to $800K Bitcoin Theft
Investigators Claim to Have Unmasked Ex-Agent's Bitcoin Trades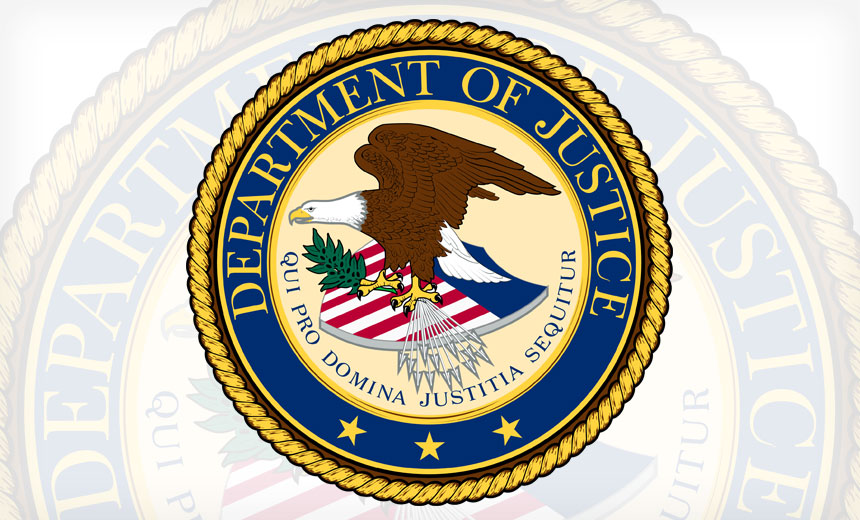 Former U.S. Secret Service agent Shaun W. Bridges, 32, has pleaded guilty to stealing $820,000 worth of bitcoins while helping to run the U.S. government's investigation into the notorious underground narcotics marketplace known as "Silk Road" (see Feds Arrest 'Silk Road' Investigators).
See Also: 2022 Unit 42 Ransomware Threat Report
Bridges pleaded guilty Aug. 31 in California federal court to both money laundering and obstruction of justice, according to the Department of Justice. The former special agent with the Secret Service's Electronic Crimes Task Force is due to be sentenced Dec. 7, 2015. He faces up to 20 years in prison for each charge, although under the terms of his plea deal, prosecutors have included sentencing recommendations for the judge. Those recommendations have not been publicly disclosed.
Bridges' plea follows a guilty plea in July by the man who was charged with being his partner in crime - Carl M. Force IV, formerly a special agent with the Drug Enforcement Administration.
"There is a bright line between enforcing the law and breaking it," says Assistant Attorney General Leslie R. Caldwell. "Law enforcement officers who cross that line not only harm their immediate victims, but also betray the public trust. This case shows we will act quickly to hold wrongdoers accountable, no matter who they are."
Silk Road Taskforce
From 2012 to 2014, both Bridges and Force were part of an interagency taskforce set up to conduct computer forensic investigations and other activities aimed at identifying and prosecuting multiple targets, including Ross Ulbricht, a.k.a. Dread Pirate Roberts. Ulbricht was ultimately convicted of running Silk Road and given a life sentence (see The Myth of Cybercrime Deterrence).
In March, both Bridges and Force - a 15-year DEA veteran - were charged with money laundering and obstruction of justice, while Force was also charged with the theft of government property and conflict of interest. In July, Force pleaded guilty to all of those charges, except for the conflict-of-interest charge, according to the Justice Department.
Both men had quit their government jobs as the investigation into their activities heated up.
Prosecutors say the former federal agents illegally accumulated bitcoins in several ways. A 95-page criminal complaint against the two men, released in March, accused Force of using a DEA-sanctioned persona, "Nob," to feed Ulbricht inside details of the investigation against him - supposedly gained from a corrupt government employee - for $100,000. According to court documents, Force also created another, unsanctioned online moniker, "French maid," via which he fed Ulbricht further details of the case in exchange for another $100,000 worth of bitcoins. Both Bridges and Force were also charged with gaining access to a Silk Road administrator account and moving bitcoins to the Mt. Gox digital currency exchange that was based in Japan (see Bitcoin Trading Website Goes Dark).
Force's sentencing hearing is scheduled for Oct. 19. He faces up to 50 years in prison based on the three charges to which he has pleaded guilty.
In court Aug. 30, Bridges admitted that his theft of bitcoins from Silk Road led Ulbricht to suspect that someone else was stealing from him and helped drive Ulbricht to try and hire someone to kill the thief, the Guardian reports.
Ulbricht, meanwhile, plans to appeal his life sentence, and his lawyer, Joshua Dratel, has said that Bridges' guilty plea "removes any question about the corruption that pervaded the investigation of Silk Road," and claims that "it undermines completely the integrity of the government's entire investigation."
Investigators Traced Bitcoin Flows
In theory, bitcoins can be transferred anonymously, thus hiding the identity of anyone - such as Bridges and Force - who might be buying or selling the cryptocurrency. But a number of researchers and criminal investigations have suggested that bitcoins may not always deliver anonymity for its users (see Tougher to Use Bitcoin for Crime?).
Notably, Richard Weber, chief of the criminal investigation division of the Internal Revenue Service, says that by analyzing the bitcoin block chain - the public ledger of all bitcoin transactions that have ever been executed, stored in chronological order - government agents were able to piece together Bridges' bitcoin trades. "This case is an excellent example of the financial expertise of our special agents," Weber says. "Through the analysis of both the block chain and data from the Silk Road servers, we were able to trace the flow of funds, which eventually led to the defendant."