Cloud Security , COVID-19 , Endpoint Security
Cybersecurity Firm McAfee Files for IPO
Separately, Ivanti Buys Security Firms MobileIron and Pulse Secure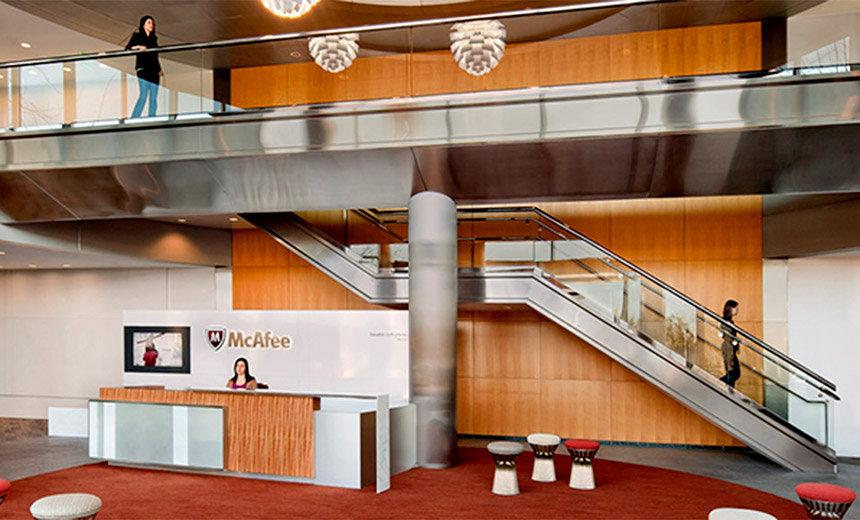 Cybersecurity giant McAfee is set to become a public company once again.
See Also: Live Webinar | Breaking Down Security Challenges so Your Day Doesn't Start at 3pm
In a Form S-1 filing with the U.S. Securities and Exchange Commission on Monday, McAfee applied to list its Class A common stock on the Nasdaq Stock Market under the ticker symbol "MCFE."
The Santa Jose, California-based firm plans to issue $100 million in shares, although this figure is a placeholder and may be updated later.
"The number of shares to be offered and the price range for the proposed offering have not yet been determined," McAfee says in a statement.
Underwriters for the deal include Morgan Stanley, Goldman Sachs, TPG Capital BD, BofA Securities, Citigroup, RBC Capital Markets, Deutsche Bank Securities, UBS Investment Bank, HSBC and Mizuho Securities.
McAfee is owned by the private equity firms TPG and Thoma Bravo and chipmaker Intel. The company reported net revenue of $2.6 billion for 2019 and a $236 million net loss.
Cybersecurity Market Risks
McAfee's SEC filing makes it clear that the cybersecurity market poses numerous risks to investors because of ongoing COVID-19 uncertainty and its continuing impact on the economy. In addition, the cybersecurity market is already "highly competitive" and likely to become even more so, "which could cause us to lose market share," the firm warns.
"The cybersecurity market is characterized by continual changes in customer preferences and requirements, frequent and rapid technological developments and continually evolving market trends," McAfee's filing notes.
For example, the firm warns of "the continued decline in the sale of new personal computers and the rise of mobility and cloud-based solutions, all of which make satisfying our customers' diverse and evolving needs more challenging. Many of our enterprise customers operate in industries characterized by rapidly changing technologies and business plans, which require them to adapt quickly to increasingly complex cybersecurity requirements."
In its SEC filing, McAfee says that, as of June 27, its products were used to protect more than 600 million devices. "Our enterprise business protects many of the largest enterprises and governments around the world, including 86%, 78%, and 61% of Fortune 100, Fortune 500, and Global 2000 firms, respectively," the filing states, referring to the largest 100 and 500 publicly and privately traded firms in the U.S., as well as the biggest 2,000 in the world. "We operate a global business, with 46.6% of our fiscal 2019 net revenue earned outside of the United States."
Ups and Downs
This would be McAfee's second stint as a public company. After being founded under the name McAfee Associates in 1987 by John McAfee, who resigned from the antivirus firm in 1994, McAfee first went public in 1999. The firm's stock traded on the New York Stock Exchange.
McAfee remained publicly traded until 2010, when Intel announced plans to purchase the firm for $7.7 billion in a deal that closed in 2011. Intel's move to buy McAfee to build endpoint security into motherboards - as opposed to leaving it in the operating system - surprised many analysts and failed to remake the market. Ultimately, the chipmaker took a $3 billion loss on the deal.
In 2014, Intel rebranded McAfee to become Intel Security, likely spurred by the public presence of the antivirus firm's founder and namesake, which increasingly resembled a cybersecurity version of the life of Hunter S. Thompson, including a gonzo 2012 escape from Belize, where he was wanted for questioning in a murder investigation (see: Guess Who's Running for President? John McAfee).
In 2016, when Intel Security was valued at $2.2 billion, or $4.2 billion with debt, Intel sold a 51% stake to TPG, with Thoma Bravo later taking a minority investment.
TPG agreed to spin out Intel Security as a standalone business named McAfee and brought in Chris Young as CEO. During Young's tenure, McAfee boosted cash flow by refining the firm's strategy. In January 2019, McAfee acquired cloud service security firm Skyhigh Networks, and in March 2019 it acquired virtual private network software vendor TunnelBear.
Return to Public Markets
Reports that McAfee was prepping a return to the public markets have been circulating for more than a year.
In July 2019, The Wall Street Journal reported that McAfee's owners had been meeting with bankers to discuss plans for an IPO, with an eye toward it happening before the end of 2019. The discussions, being led by TPG - with Intel reportedly taking a back seat and continuing to stay out of day-to-day operations - were reportedly aimed at raising $1 billion and seeing the company get valued at $5 billion. But of course, there are no guarantees that McAfee would have achieved those valuations.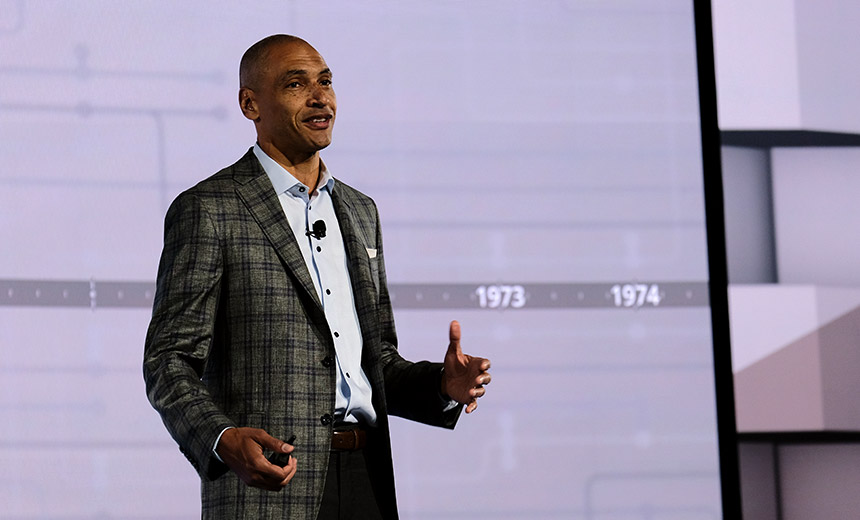 Former McAfee CEO Chris Young delivers an RSA 2018 keynote speech in San Francisco. (Photo: Mathew Schwartz)
The planned IPO failed to materialize, potentially in light of multiple technology IPOs last year failing to stoke investors' excitement.
Nevertheless, multiple cybersecurity deals still happened. In October 2019, for example, Thoma Bravo announced that it would purchase U.K.-based cybersecurity firm Sophos in a $3.9 billion deal.
NortonLifeLock Merger Considered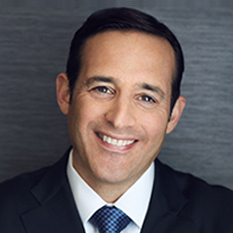 Peter Leav, president and CEO of McAfee since February
In November 2019, Symantec sold its enterprise business to Broadcom for $10.7 billion and rebranded its remaining consumer-focused business as NortonLifeLock.
TPG began considering a merger between McAfee's consumer business and NortonLifeLock, The Wall Street Journal reported last December.
After nearly three years in the job, Young stepped down in February - taking a role as a senior adviser at TPG Capital - after McAfee's board of managers appointed Peter Leav, who formerly led BMC Software, to serve as president and CEO.
Is Cybersecurity Market Heating Up Again?
McAfee's IPO filing on Monday came the same day that cloud automation firm Ivanti, based in Salt Lake City, Utah, announced that it has signed agreements to buy two well-known cybersecurity firms: MobileIron and Pulse Secure. The combined company will be helmed by Jim Schaper, who serves as Ivanti's chairman and CEO.
Ivanti, which is owned by private equity firms Clearlake Capital Group and TA Associates, says that its deal with mobile endpoint management firm MobileIron will see it acquire all outstanding shares of common stock for $872 million. The deal has been approved by MobileIron's board of directors, which has recommended stockholders approve the deal as well.
Ivanti says it has also signed a deal to acquire remote connectivity - including VPN - provider Pulse Secure from affiliates of Siris Capital Group. The terms of the transaction were not disclosed.
Debt financing for the acquisitions is being provided by Morgan Stanley Senior Funding, BofA Securities, UBS Investment Bank and BMO Capital Markets.
Meanwhile, on Tuesday, cloud computing and virtualization firm VMware announced its intention to acquire software configuration management and infrastructure and network automation company SaltStack. VMware says the move is designed to not only bolster its software configuration management and cloud automation capabilities but also help customers improve their security operations. Terms of the deal have not been disclosed.