Next-Generation Technologies & Secure Development
CrowdStrike Boosts Israeli Startup Ties With AWS Partnership
AWS & CrowdStrike Cybersecurity Startup Accelerator Will Incubate Early-Stage Firms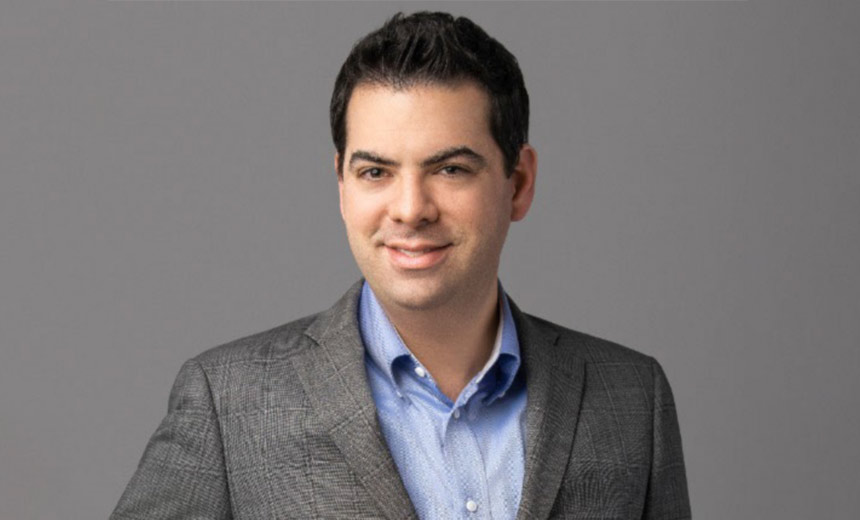 CrowdStrike has joined forces with Amazon Web Services to familiarize itself with more Israeli cybersecurity startups earlier in their development life cycle.
See Also: OnDemand | Understanding Human Behavior: Tackling Retail's ATO & Fraud Prevention Challenge
The Austin, Texas-based endpoint security behemoth said the Cybersecurity Startup Accelerator will provide EMEA-based companies at the pre-seed, seed or Series A phase with mentorship, technical expertise and partnership opportunities. AWS will recruit initial prospects and the two companies will review them together, said CrowdStrike Chief Business Officer Daniel Bernard (see: CrowdStrike to Buy AppSec Startup Bionic for Reported $350M).
"At CrowdStrike, historically, we engage with companies a little later in their journey, when they have a product already," Bernard said. "If you have a big bold idea, what do you do next? You start building. And where do you build? On AWS. AWS is much earlier in the startup life cycle than CrowdStrike is, and one of the things that's really special about this is it gives us flavor of much-earlier-stage companies."
Applications for the Cyber Startup Accelerator are open until Oct. 31, and Bernard anticipates bringing in approximately 50 companies in the first cohort, with an emphasis on firms coming out of Israel. Selected companies will get 10 weeks of office hours with AWS cybersecurity experts and CrowdStrike executives, access to security investors, and an in-person presentation during RSA Conference 2024.
"If you're a cybersecurity startup with a great bold idea, why wouldn't you want to participate in this program?" Bernard told Information Security Media Group. "You're probably already building on AWS, and you're looking at a company like CrowdStrike, saying, 'How can I be that one day? What can I learn from them, both in terms of what to do and what not to do?'"
Bernard anticipates running the accelerator once per year to start and then scaling up the frequency as well as the geographies served. He also hopes this unlocks more partnership opportunities for AWS and CrowdStrike. CrowdStrike has been an AWS customer since Day 1 and has been one of the cloud computing giant's more strategic security partners, according to AWS' Ilan Leiferman.
"With the AWS-CrowdStrike accelerator, innovative startups can get access to emerging technologies like AI and funding to turn ideas to cybersecurity solutions that reduce the burden for CISOs and their teams," Leiferman, who's the global head of business development for cybersecurity startups and venture capital. Participants in the accelerator are eligible for up to $25,000 in AWS Activate credits.
Bernard hopes the accelerator can funnel the most promising startups into CrowdStrike's high-profile Falcon Fund, which launched in August 2019 with $20 million and a partnership with Accel and added $100 million in January 2022. Falcon Fund has invested in 19 startups, including RSA Innovation Sandbox Contest winner Talon, detection and response platform Corelight, and API protection firm Salt Security.
CrowdStrike's Uphill Climb in Israel
CrowdStrike has enjoyed some success spotting acquisition targets in the Israeli cybersecurity landscape, picking up Bionic for a reported $350 million, Reposify for $18.9 million and Preempt for $96 million. Still, the company faces an uphill battle in Israel competing against companies with headquarters or a large presence there, such as Microsoft, Palo Alto Networks, SentinelOne, Check Point and Cato Networks (see: CrowdStrike to Buy Reposify to Secure Attack Surface, Assets).
"A platform like CrowdStrike isn't just connecting these folks to our technology and familiarizing them with our API capabilities," Bernard said. "Part of what makes our platform so unique is the customers that we serve and our access to those customers. We have no shortage of customers who want to be design partners for new and innovative technologies; that's why they work with CrowdStrike."
From a metrics standpoint, he said, CrowdStrike will track everything from the number of applicants and the acceptance rate to startup feedback on the program and what happens to participants once they finish. Bernard said he's particularly interested to see how successful program participants are in raising additional funds in the market.
"CISOs are always looking for new ways to solve existing problems," Bernard said. "Innovation creates the future of where technology goes."