Digital Identity , Governance & Risk Management , Privacy
China's WeChat Pay and AliPay Reportedly Targeting India's Smartphone Users
Meeting the Regulatory Requirement Will be a Challenge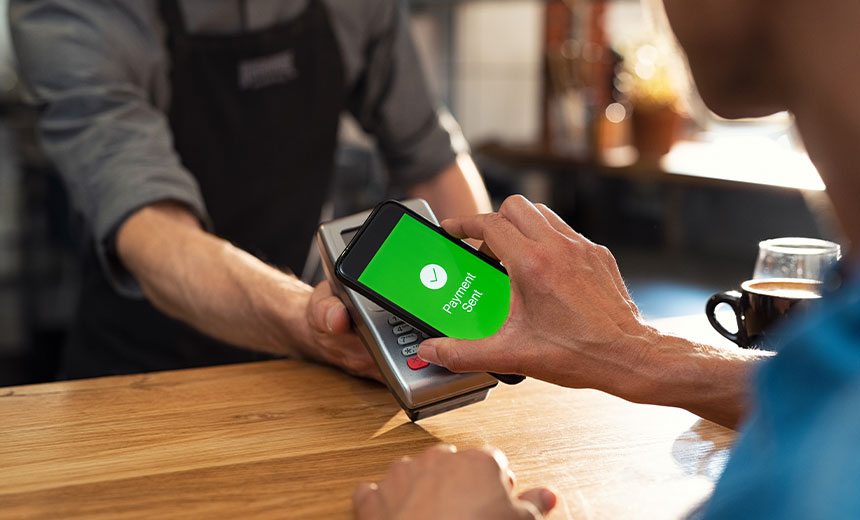 Chinese social media companies WeChat Pay and AliPay reportedly will attempt to introduce digital payment services targeting the growing mobile user base in India.
See Also: How To Cut Through The Web Of Insurance Fraud
Meanwhile, WhatsApp, the messaging service owned by Facebook, says it's ready to launch its digital payment services, WhatsApp Pay, in India following its beta test. But the Supreme Court says WhatsApp must comply with Reserve Bank of India's data localization requirements before the court can make a final decision this month to approve the official launch.
These social media companies are all clamoring to serve the growing number of smartphone users in India. Users are expected to grow to 442.5 million by 2022, up from 300 million in 2018, according to Statista.
A Crowded Market
Google Pay, Amazon Pay, Phone Pe, PayTm and others have already made inroads in India. So it remains to be seen whether newer players can carve out a piece of the market while meeting tough regulatory requirements.
For example, all these companies would have to comply with the Reserve Bank of India's data localization requirements for storing Indian's data locally to help improve privacy and security.
They would also need to comply with "know your customer" requirements and register as a payment/money transfer agent with the RBI.
Dr. N. Rajendran, CTO of National Payments Corporation of India, says one challenge for new players could be enabling international transactions on a social media platform. WeChatPay, for instance, now only caters to Chinese consumers.
Ram Rastogi, consultant for the Consultative Group to Assist the Poor, a World Bank organization and an architect of the UPI system in India, says WeChat Pay likely would target situational payments.
"In India, only 100 million unique users are using digital payments and the remaining 1 billion who have phones and bank accounts need to be catered to," Rastogi says. "Hence the appetite for the digital payments is huge."
Know Your Customer
RBI mandates that all the banks and payment companies to comply with the "know your customer" requirements to facilitate transactions and the eKYC is still not approved. It would be a big challenge for the new players to comply with this before they begin their beta tests, says Sriram Nararajan, COO, Quattro, a business process outsourcing organization consulting the financial sector.
Tencent, the parent company of WeChat, has reportedly launched a UPI-enabled app for payments. The news site Entrackr reports that Tencent already has partnered with three banks - Axis Bank, HDFC and ICICI.
Rajendran says, Tencent has not approached NPCI as yet as first it has to partner with banks and then only onboarding to UPI platform will be done.
Entrackr claims that it's the inside sources at Tencent, on conditions of anonymity confirmed that WeChatPay is making inroads into India market and seeking necessary licenses.
Alipay, China's leading payments app provider with 520 million active users as of early 2018, is planning to launch its services in India. Alibaba Group, it's parent company, is investing $177 million in PayTm, the digital payments service provider, according to a blog post by QP Software.
It is said that Alipay is taking necessary steps to comply with RBI norms along with its Indian partner PayTm.
Complying with Data Localization
RBI's data localization requirements may be the biggest hurdle for new players to overcome, as the recent scrutiny of WhatsApp Pay illustrates.
Some question if WeChat Pay has the wherewithal to comply with data localization norms of storing data locally or has plans to partner with local service providers to store data.
To the meet the growing demand of digital payment services and online transactions, NPCI is setting up its own tier IV data center in Hyderabad to store customer data, Rajendran says.
Jack Ma-led Yun, executive chairman of Alibaba Group, which has invested in home-grown online payments leader Paytm as well as startups, including Zomato and BigBasket, has supported RBI's decision to mandate the storage of payment data in India.
WeChat Pay has prescribed security rules for its overseas merchants and other cooperative institutions, stating that it will provide safe, stable hardware and software systems. It also has promised to have a sound organizational structure, internal control system and risk control system, including an information security and confidentiality management mechanism.
Dr. N. Rajendran, NPCI's chief technology officer, says the new players also need to take an authentication approach for the payment app which is similar to the verification required on Google Tez, Amazon Pay, and others to allow users to send money to anyone with a bank account even if they don't have the app on their smartphone. It would be a single-click two-factor authentication for every transaction.