Governance & Risk Management , Managed Security Service Provider (MSSP) , Security Operations
Chertoff Group Arm to Buy Trustwave From Singtel for $205M
MSSP, MDR Provider Lost Nearly 75% of Value During 8+ Years of Singtel Ownership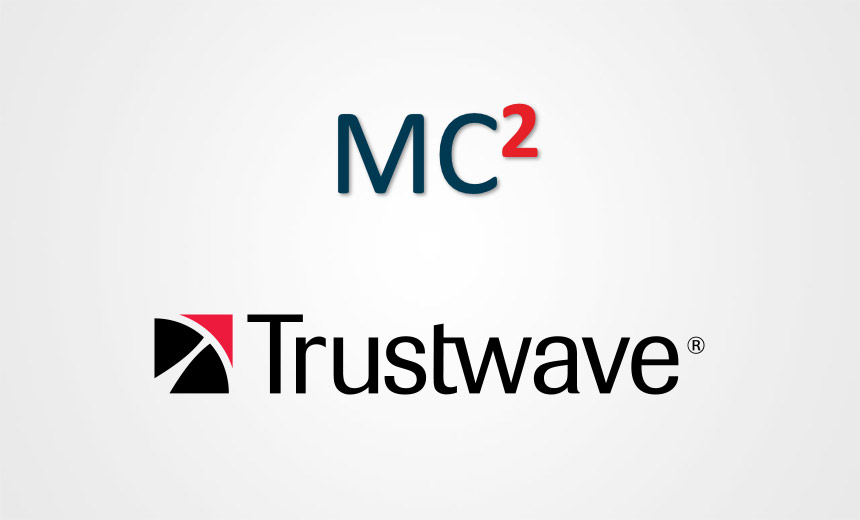 The private equity affiliate of former Secretary of Homeland Security Michael Chertoff's advisory firm has agreed to purchase managed detection and response vendor Trustwave for $205 million.
See Also: 10 Belt-Tightening Tips for CISOs to Weather the Downturn
Singtel said its proposed sale of managed security service provider Trustwave will allow the Singapore-based telecom conglomerate to refocus its business in Asia-Pacific and improve shareholder value by optimizing resource allocation. The planned acquisition of Trustwave by The Chertoff Group affiliate MC2 Security Fund is expected to close by the end of 2023.
"We are incredibly excited about the news, but cannot divulge more information at this time, and will provide additional details later this year when the deal closes," Trustwave CEO Eric Harmon said in a statement emailed to Information Security Media Group.
Singtel's Struggles With Trustwave
Singtel first acquired a 98% stake in Trustwave from Argentum in August 2015 for $770 million, meaning the Chicago-based company lost nearly three-quarters of its value in just over eight years. Singtel in May 2021 took a $250 million non-cash impairment charge against its investment in Trustwave and began a strategic review as "economic shocks resulting from COVID-19" affected Trustwave's ability to scale (see: Singtel to Acquire Trustwave).
"We need to focus our strategic agenda. Both businesses [Trustwave and advertising platform Amobee] have come under increasing pressure in the last two years due to industry and operational challenges," Singtel CEO Yuen Kuan Moon said in a May 2021 statement. "This is a clear need to review these major investments to identify ways to increase the probability of successful execution."
Five months after commencing the strategic review, Trustwave sold its legacy payment card industry compliance business to Sysnet Global Systems for $80 million to double down on MDR. Divesting its long-standing SecureTrust and FLEX Divisions would allow Trustwave to focus more on the high-growth MSS portfolio the company had built over the past half-decade, Harmon told CRN in October 2021.
"It didn't necessarily make sense for us to stay in the PCI business," Harmon told CRN at the time. Bloomberg said in August 2023 that Singtel had been speaking with financial advisers and was moving forward with a sale of Trustwave that was expected to generate between $200 million and $300 million.
Trustwave significantly reduced its headcount during the strategic review process, and the size of the company's workforce fell more than 16% from 1,518 employees in April 2021 to just 1,273 workers in September 2023, according to IT-Harvest. More than 60% of Trustwave's staff is based in the U.S., and nearly 20%are in Australia, 9% in the U.K., 7% in Canada, and the remainder in Israel, India and Germany.
"We are incredibly excited about the news."
– Eric Harmon, CEO, Trustwave
Roughly 45% of Trustwave's workforce focuses on engineering, and 30% are in the sales department, 20% in operations and the remaining 5% in human resources, IT-Harvest found. Trustwave generates an estimated $322.4 million in annual recurring revenue - or $251,463 per employee - and is worth between $164 million and $222 million based on funding and revenue data, according to IT-Harvest.
The Chertoff Group Doubles Down on Cyber
Forrester in July 2020 recognized Trustwave as a leader in its Wave for global managed security service providers, behind only IBM Security Services. Forrester said Trustwave is differentiated in its ability to present actionable information in alerts and work with many types of cloud infrastructure, but it requires additional services for remediation support and wasn't as thorough as customers would have liked.
MC2 has made a number of investments in cybersecurity, defense technology, government services and homeland security in recent years. It is the investment arm of The Chertoff Group, which was co-founded in 2009 by Chertoff - who led the Department of Homeland Security from 2005 to 2009 - as well as Chertoff's DHS Chief of Staff Chad Sweet. Chertoff serves as the executive chairman, and Sweet is CEO.
MC2 kicked things off in December 2021 with an equity co-investment in digital transformation vendor DMI and then a month later participated in a $60 million growth financing round for data protection firm Virtru. Chertoff joined its board of directors. In April 2023, MC2 led a $30 million Series C funding round for autonomous maritime surveillance vendor ThayerMahan, and Sweet joined the board.
"Many of our clients are struggling to prepare for and build capabilities necessary to navigate today's complex threat environment, especially as it relates to data," Chertoff said in April 2022. "We have been working closely with Virtru and see a massive opportunity for TDF (trusted data format) in government, especially in fostering secure collaboration with mission partners."