CISO Trainings , Governance & Risk Management , Training & Security Leadership
Brijesh Singh is New CISO of Maharashtra Cyber Police
Experts Offer Advice for Newly-Appointed Cybersecurity Chief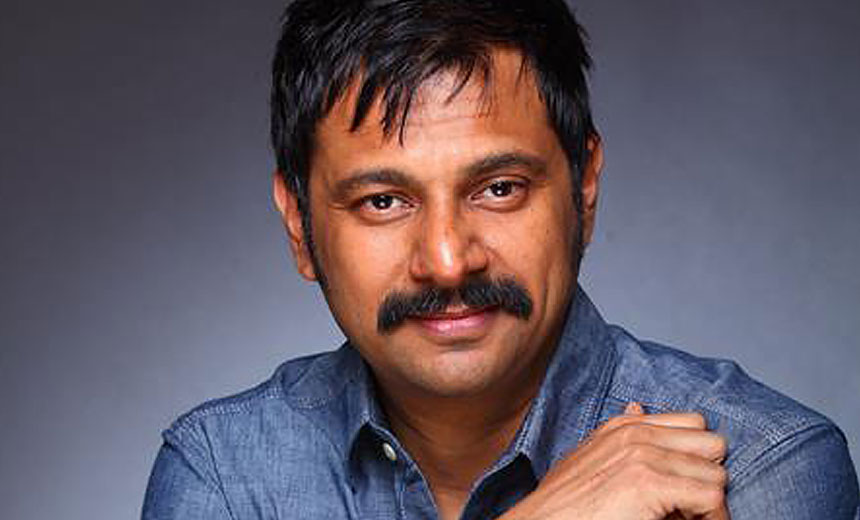 Brijesh Singh, former IG of Criminal Investigation Department, has taken charge as Maharashtra Police's cybersecurity head and official CISO of the department - designated special Inspector General-Women Atrocity Prevention & Cybercrime, a special authority created by the Maharashtra government to tackle cyber threats.
See Also: 2020 Vulnerabilities and Threat Trends Report
A resolution issued by the government says Singh will report to additional chief secretary of home affairs K P Bakshi, who, with chief minister Devendra Fadnavis, is instrumental in creating a separate department to deal with cyber threats.
Singh will work closely with the CMO, a team of experts from police and private entities chartered to tackle cybercrime.
"I have taken charge of the new role and will soon frame a list of activities to help the department tackle cybercrime," Singh says,
"Currently, I cannot give details about the new role and responsibilities or define any set agenda."
However, he doesn't rule out the critical challenges facing law enforcement agencies, given the growth of sophisticated crime and breaches.
He says the government has certain expectations for the new role and believes traditional methods and controls simply do not keep pace with cybercrime.
Singh's Agenda
Cybersecurity experts welcome Singh's appointment. They acknowledge that, given his experience in IT and security, where he introduced path-breaking IT schemes (such as online FIRs, communication facilities between police and complainants, advanced forensics and digitisation of the state's crime records, etc), Singh can contribute significantly to tackling cybercrime.
"The primary agenda must be ensuring sensitization of the police force to make the rank and file understand and accept the serious threat of cybercrime," says Dinesh Bareja, COO, Open Security Alliance and consultant for the police department.
"It has to be control with a difference - if every person in uniform is empowered to make the necessary changes in the process of tackling cybercrime," says Bareja.
Mumbai-based Prashant Mali, Attorney at High Court and cyber law expert, says that the government - by its resolution - expects the special IG to focus on three key categories:
Statistical: Compiling data about FIR either registered only under The IT Act, 2000 or where sections of The IT Act, 2000 are applied in other crimes, gathering data related to detected crimes and information about accused people, analyzing data about various cases pending in courts and about decided cases, studying techniques in crime and decoding modus operandi.
Investigating Crime: especially those that are sensitive and important matters, help technically with directions other Investigating Station House Officers present in various cyber cells across the state, and the right to contact and ask for any important information from mobile companies, IT Companies, ISP for investigation of cybercrime, co-ordinate between investigating agencies of other states and the central government.
Training: Build capacity of skilled officers and staff, coordinate with other institutions about training, exchanging information and getting relevant training for staff and officers, compile information about new technology; besides, staying in contact with experts, incorporate technology in the training and update the training syllabus, coordinating with CDAC-Pune, MITCON-Pune, CBI Academy-Ghaziabad and also coordinate with CDTS - a central Government organisation in the field of computers providing advanced training; further, to organize meets with NASSCOM, DSCI, Forensic Lab working in cyber areas and give them deeper information about cybercrime investigation.
A senior Inspector of Police from the Cyber Cell of Mumbai, requesting anonymity, says, "It's a positive move by the government to appoint an officer of the highest ranking, given there's only one cyber police station in Mumbai, insufficient to cater to growing complaints."
Policing Challenges
Most experts agree that police are not equipped to track cybercrimes, nor handle them effectively due to ineffective training methods.
Mali echoes, "There's less technically qualified manpower, as a cyber police station posting is seen as a side posting. Central coordination of cybercrimes across the state is poor; dedicated contact points with NGOs working in cybercrime are absent.
"Mostly, the police has failed to leverage technology to resolve crime or enforce faith among citizens of its capabilities," he says.
Singh acknowledges that lack of right tools, knowledge and expertise among the enforcing authorities in dealing with growing vulnerabilities is a big challenge. "The priorities were different until recently, more tuned towards dealing with terrorism, money laundering, narcotics, human traffic, etc," he says. "Only now, they have an extended portfolio to deal with cyber breaches and crime with no expertise in the methods."
According to the senior official, there's only one cyber police station in Mumbai, receiving over 282 cases in 2015, a big challenge owing to insufficient staff. This will only grow.
Immediate Issues
Experts agree that the immediate task for Singh should be training police personnel and capacity-building.
They say Mumbai alone needs an additional two cyber-police stations and four cyber cells on priority. Mali recommends the government set up two special cybercrime courts in Mumbai and at least one in all leading districts of Maharashtra.
"Compulsory cybersecurity training and certification for all low rank officers is mandatory; imparting training to inspector-rank officers and linking it to their growth prospects will address the challenge," Mali says.
Bareja observes that the government should hire candidates and create a cadre of specialists to augment cybercrime capability, and simultaneously ensure sensitization of all personnel across ranks.
"Skill building must not be restricted to hacking techniques, but also ensure the creation of specialists in psychology, data mining, white collar crime, intelligence, social engineering, etc." he argues.
"It's critical to upgrade investigation methods across all levels and not restrict it to cybercrime departments alone if police departments must tackle cybercrime," Bareja says.