Artificial Intelligence & Machine Learning , Next-Generation Technologies & Secure Development , Training & Security Leadership
Where Have You Gone, Sammy Altman, and What Do We Do Now?
OpenAI Storm: Something's Happening Here. What It Is Ain't Exactly Clear.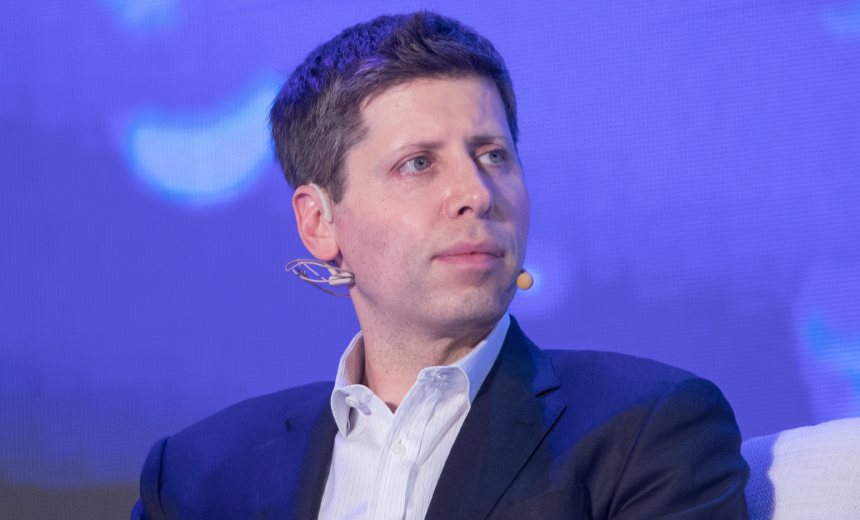 Sam Altman's abrupt exit from OpenAI has sent shockwaves rippling through Silicon Valley, but of a variety very different than those that emanated from the collapse of FTX and SVB.
See Also: Entering the Era of Generative AI-Enabled Security
Sam spent the last six years building a transformational technology, with societal impact on a par with the printing press, electricity, the internet and, yeah, probably fire.
The fallout from Altman's exit has triggered a series of staff departures and uncertainty within the company.
Most everyone I know has had a visceral response to the news of Altman's firing, which occurred late Friday by his board of directors and was immediately followed by the resignation of Greg Brockman, OpenAI's co-founder, who stepped down in an act of solidarity. Brockman's subsequent social media comments paint a picture of internal strife and intrigue, suggesting a plot orchestrated by Ilya Sutskever, the company's chief scientist. Sutskever's leadership of a group focused on controlling super-intelligent AI systems was in direct conflict with insiders who knew it was an impossible goal.
Sutskever has defended the board's decision, citing a commitment to OpenAI's grand mission, and now, adding to the unfolding drama, three key researchers - Jakub Pachocki, Aleksander Madry and Szymon Sidor - have made their exits as well, amplifying the sense of crisis.
Prior to OpenAI, Altman started and sold a company called Loopt and ran Y Combinator for eight years. In March 2019, Altman left Y Combinator to focus full-time on OpenAI as CEO. By the summer of 2019, he had helped raise a second billion dollars, this time from Microsoft.
Under Altman's leadership, OpenAI had soared to remarkable heights, capturing the imagination of global leaders and playing a pivotal role in the narrative around the awe-inspiring potential and dangers of advanced AI. ChatGPT was the fastest product release in the history of IT and the first to get to 100 million users. Today, a mere year after launch, ChatGPT serves 180 million users and gets 1.5 billion hits daily on its site.
Altman's ambitious future vision extends to an innovative AI app store and plans to develop AI chips, a bold move set to rival industry giants such as Nvidia.
As Mira Murati steps up to navigate these turbulent waters as interim CEO, the speculation about what drove the board to terminate Altman continues to evolve. The public claim was that the board had determined "he was not consistently candid in his communications with the board, hindering its ability to exercise its responsibilities."
That explanation is legally neutral against fiduciary duties yet broad enough to include anything the board deems substantial.
Yesterday, less than 24 hours later, people who are on the inside claim that Altman has been telling investors that he is planning to launch a new venture, that Greg Brockman is expected to join the effort along with the three researchers, and that several more exits are expected in the coming days.
Murati, who has a degree in mechanical engineering from Dartmouth College, spent three years at Tesla as a senior product manager of the Model X, the automaker's crossover SUV, during which Tesla released early versions of Autopilot, its AI-enabled driver-assistance software.
Is Microsoft happy? Murati says it couldn't be happier.
But now, a mere 36 hours after his termination, Sam Altman is in discussions about returning to the helm. This development comes amid a wave of support from employees and pressure from major investors on the board to reconsider their decision. If Altman does return, it would trigger an overhaul of the board members.
Last evening, a gathering at Altman's home in the Russian Hill neighborhood of San Francisco drew dozens, including OpenAI employees, seeking insights into the company's future and Altman's current predicament.
Behind the scenes, investors were rallying support for Altman. Tiger Global, as part of a group of investors, was actively pushing for OpenAI's board to reinstate Altman. In parallel, Sequoia Capital was in discussions with Altman about his potential return and was reportedly urging Microsoft executives to support this move. Microsoft, which earlier this year committed $10 billion to OpenAI, is of course a key player in these negotiations.
Meanwhile, the fallout from Altman's exit has triggered a series of staff departures and uncertainty within the company. Other prominent venture firms, including Thrive, are also reportedly in talks regarding Altman's reinstatement.
Late into Saturday night, Altman expressed his affection for the OpenAI team on the X platform, a sentiment echoed by other OpenAI staff members. Jason Kwon, OpenAI's chief strategy officer, communicated to the staff that the company was hopeful about bringing back Altman and other key personnel who had left following his dismissal.
The situation remains fluid, and venture firms such as Thrive, which previously led a secondary share sale at an $86 billion valuation, are now engaging in negotiations around Altman's potential return. Sequoia, although not part of the latest tender offer, had participated in an earlier sale valuing OpenAI at $29 billion. Tiger Global's previous investment in 2021 valued OpenAI at nearly $20 billion.
This absurd reversal of sentiment only occurs because OpenAI's current board let its emotions overcome any practical considerations about the future of the offering, the valuation, and the amount of additional capital that could be raised in a follow-on. Or, they knew all that, and this whole show was theater designed to spur the investor behavior we will see in the next couple of weeks. Sam owns no stock in OpenAI beyond the tiny bit he got at YC.
I pray that is not the case.
Vinod Khosla, whose firm invested in OpenAI in 2019, publicly stated his support for Altman's return to OpenAI or to back him in any future endeavors. This statement follows his defense of the startup's complex corporate structure earlier in the week.
Vinod rarely talks about his investments - or the principals running his companies.
There's something happening here. What it is ain't exactly clear. But as of today, Sam's lack of stock ownership in OpenAI suddenly might not matter because earlier this morning, after four days of pure Monty Python theater, Microsoft CEO Satya Nadella announced that both Sam Altman and Greg Brockman will be joining to lead Microsoft's new advanced AI research team.
"We're extremely excited to share the news that Sam Altman and Greg Brockman, together with colleagues, will be joining Microsoft to lead a new advanced AI research team," said Nadella. "We look forward to moving quickly to provide them with the resources needed for their success."
Together with colleagues, indeed.
Updated Nov. 20, 2023 13:02 UTC: This post has been updated throughout.