Welcome to BankInfoSecurity!
New, Local Insights on Global Banking, Security Challenges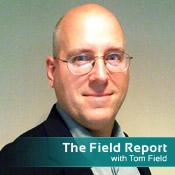 It was 2006 when Information Security Media Group, a startup based in Princeton, New Jersey, launched the original BankInfoSecurity, a news site targeting U.S.-based banking and security leaders.
The thought was: Online banking was coming into its own, U.S. banking regulators had just handed down their initial guidance on multifactor authentication. There was no better time to be talking about banking and security, and yet there was no one news source available that did just that. There were banking publications, and there were security publications. No one combined the two. Until BankInfoSecurity.
Podcasts, guest blogs, case studies - these avenues are all open, and I welcome your suggestions for these.
Since the site's launch, it's grown exponentially and distinguished itself in several ways, including:
In addition to BankInfoSecurity, we've also launched three other news sites: CUInfoSecurity for U.S. credit unions; GovInfoSecurity for the public sector; and HealthcareInfoSecurity to serve the medical community.
In our five years of existence, we've found that even though we were based in the U.S. and that BankInfoSecurity has been focused primarily on the U.S. banking industry, a growing percentage of our audience is based outside the U.S. and comes to us because the banking and security issues we discuss - they're global.
Which is why we're launching this and a series of new international BankInfoSecurity sites today - to draw proper attention to local issues and thought-leaders that have an impact on the global banking industry.
We're leading with a series of brand new podcast interviews conducted with banking/security leaders in this region, and in the coming days and weeks you will see a steady stream of content focused exclusively on your region.
In addition to localized content, we're pleased to share with you our five years of archival content, and I want to point you to recent content of global import: Our coverage of the recent RSA Conference 2011 event and our ongoing attention to the Payment Card Industry Data Security Standard, which impacts merchants, institutions and processors worldwide.
This isn't just a one-way street, though. We don't want to just push content to you. We welcome content from you. Podcasts, guest blogs, case studies - these avenues are all open, and I welcome your suggestions for these. If you have a story to tell - or know someone who does - then please e-mail me, and let's talk.
Meanwhile, check out the new BankInfoSecurity site, and let me know what you think of it. It's exciting to be launching a new site, and we're all eager for your feedback so we can grow healthy, strong ... and local.